Enterprise Ireland has said the Brexit result means that Irish companies exporting to the UK face "significant" new challenges.
To meet this new challenges, the agency has announced plans to support Irish exporters.
Measures include information and guidance, market diversification supports, international sector "clustering" strategy and UK in-market supports.
In a statement, Enterprise Ireland said that the key impact on Irish exports in the immediate term is likely to be around exchange rate volatility.
It said that companies should seek financial advice relating to hedging and managing associated risks.
Enterprise Ireland's CEO Julie Sinnamon said that the UK is a key market for Irish exporters and will continue to be one of the country's biggest export markets.
"Ireland is a strong, open and competitive economy and while the result will pose challenges for Irish exporters, we will move forward and implement plans to help our client companies with the impacts," she added.
She also pointed out that it will take at least two years while talks take place between the EU and the UK about the specific trade implications.
"In this period Enterprise Ireland will continue to work with our clients to help them develop a more competitive position in the UK, and also to diversify into other growth markets including the USA, Northern Europe and Asia Pacific, all of which experienced significant growth in 2015," the Enterprise Ireland chief added.
Bord Bia also said today that the decision by the UK to exit the EU represents a significant challenge to Ireland's agri-food industry. 
Its chief executive Aidan Cotter said that Bord Bia would continue to support and work with the agri-food industry to maintain and build on the vital UK-Ireland trading relationship against the background of any new trading arrangements that will be negotiated.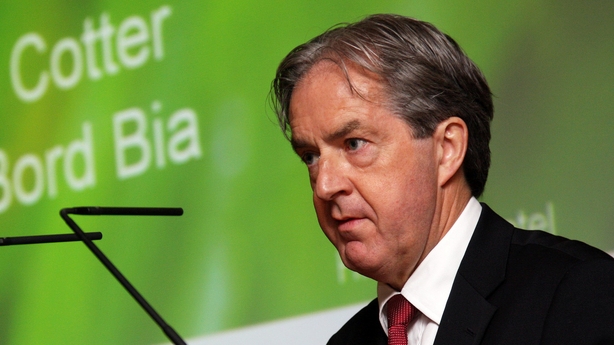 Mr Cotter said that the UK is Ireland's largest customer for food and drink.
Despite Irish exporters' continuing and expanding global reach, the UK has continued to represent a growth opportunity for the Irish food and drink industry, driven by a strong economy and an increasing population, he added. 
He said the immediate focus of food and drink exporters concerns the development in the sterling versus euro relationship and how to manage the increased volatility that has emerged following the vote. 
"The resilience of the Irish food sector, the longstanding and strong trading relationship between Ireland and the UK, and the close ties between both countries will help the Irish food industry navigate through these uncertain times," he added.