Greece got more than €7 billion in bailout funds today after a review of the country's progress in implementing economic reforms, the head of the euro zone's bailout fund told reporters in Athens.
Greece needs the money to pay off growing state arrears, maturing ECB bonds and International Monetary Fund loans.
Talks with its foreign creditors over Greece's efforts to implement areform programme have dragged on for six months.
The European Stability Mechanism "disbursed today €7.5 billion to Greece," Klaus Regling, the managing director of the fund, said after meeting Greek Finance Minister Euclid Tsakalotos in Athens.
Greece will use €5.6 billion of the amount to pay debts and €1.8 billion for state arrears.
The ESM, Greece's largest creditor, will continue to loan Athens money under favourable conditions.
Interest rates charged on Greek loans are at 0.8% currently and the average maturity of the loans is 32 years, Regling said.
"We want to help the Greek economy for the entire period," he said, but "we don't know exactly, given that forecasts are very uncertain, what the needs in a few years time will be."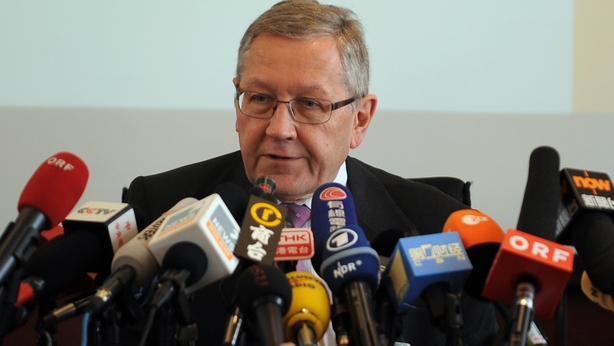 Regling said that a 3.5% primary surplus target, which Greece has agreed to achieve in 2018, should be respected. The International Monetary Fund has said the target isu nrealistic and would prefer it being lowered to 2%.
"I'm absolutely content," said European Commission President Jean-Claude Juncker, who was visiting Athens when Regling met with Tsakalotos.
"Greece is on the right path and I would like it to have national ownership of the programmes which are currently being implemented," he added.