New figures show that the Irish tourism industry continues to grow as more people come here and spend more time and money while they are here.
The Central Statistics Office figures show that the number of visitors coming to Ireland - on holidays, for business and to visit family and friends - rose by 16.6% in the first three months of the year.
The number of overseas trips made here increased from 1.531 million in the first quarter of last year to 1.785 million in the first quarter of this year.
Today's CSO figures also show that the number of nights spent in Ireland by overseas travellers rose by 16.2%, increasing from 10 nights in the first three months of last year to 11.6 nights in the first three months of this year.
The amount of money spent by both tourists and business travellers to Ireland increased by 18.7%, rising from €780m to €926m.
The CSO said that when fares are excluded, total expenditure rose from €590m to €693m, an increase of 17.5%.
Meanwhile, the number of trips made by Irish people abroad rose from 1.306 million trips in the three months from January to March 2015 to 1.478 million the same time this year - an increase of 13.1%.
Total tourism and travel spending by Irish residents when overseas grew by 22.3% to €971m from €794m, while the amount of time Irish people spent abroad rose marginally from 7.1 nights to 7.2 nights.
Fáilte Ireland CEO Shaun Quinn noted that some of the growth has been driven largely by an increase in access into the country as well as currency movements in Ireland's favour in terms of the dollar.
"Fáilte Ireland's three brands, the Wild Atlantic Way, Ireland's Ancient East and our new Dublin brand, are also beginning to really perform and are resonating really well in the market. So tourism is well positioned at the moment," he added.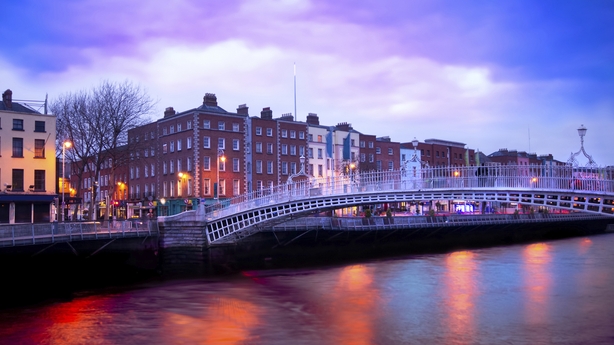 Niall Gibbons, CEO of Tourism Ireland, said the tourism industry had an "excellent performance" in the first three months of the year, which reflects the sentiment heard from the country's tourism partners overseas and here at home.
"As we head into the high season, we are determined to ensure that tourism growth continues. We have an extensive programme of promotions under way around the world, reminding prospective visitors everywhere that there has never been a better time to come and discover the island of Ireland," he added.