Growth in China's fixed-asset investment slipped below 10% for the first time since 2000 in the months from January to May as a boost from record credit growth seemed to be already fading.
This has put expectations of further stimulus back on the table.
China's government has taken a more cautious stance on stimulus since commentary in official media last month warned of the risks of growing debt.
But analysts said signs of weakness in the latest monthly data may spur policymakers into taking additional steps to support the economy.
With the Chinese economy not yet on solid footing, other analysts agreed that more stimulus is likely in coming months.
A major worry for the authorities is the continued decline in fixed-asset investment by private companies.
Overall fixed-asset investment growth fell to 9.6% in the months from January to May from a year earlier, missing market expectations of 10.5%, which would have been unchanged from January to April.
Investment by private firms slowed to a record low, with growth cooling to 3.9% from 5.2% in January to April and double-digits last year.

Private investment so far this year has been the slowest since China began publishing the data in 2012.
China needs to open up its state sector further in order to arrest the steep slowdown in private investment, statistics department spokesman Sheng Laiyun told a news conference, adding that falling prices and industrial overcapacity have impacted private investment.
Foreign direct investment in China, meanwhile, declined 1% year-on-year in May, the first decline since December, the commerce ministry said over the weekend.
Other data from China today were more mixed, suggesting the economy may be bottoming out and less at risk of a hard landing but is still struggling to regain traction.
Factory output grew 6% in May from a year earlier, the same as in April and marginally better than expected.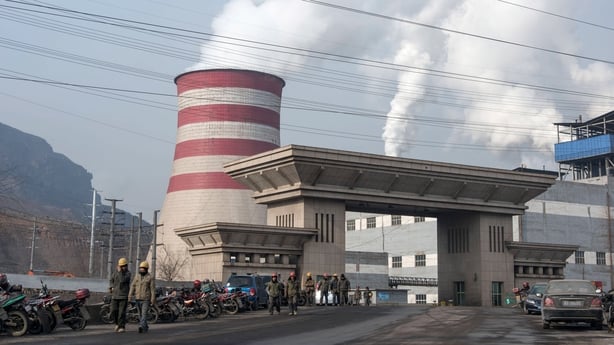 Analysts believe industrial output has been supported by a government infrastructure spending spree and a further recovery in the property market.
Investment in property in May also posted its first year-on-year slowdown in growth since December, though property sales by area surged more than 32%.
Despite a jump in car sales, consumption softened slightly. Retail sales growth, which captures both private and government purchasing, slowed to 10% on-year. Analysts had forecast it would be unchanged from April at 10.1%.
Trade data last week showed a further drop in exports but the smallest decline in imports in more than a year, suggesting domestic demand was picking up.
Chinese consumer inflation cooled, but production price deflation eased markedly, reducing some of the strains on Chinese companies which are battling shrinking profit margins.
Government pledges to cut excess industrial capacity and restructure bloated state-owned enterprises are a major wild card, posing risks to near-term growth and the financial system.
But most economists expect Beijing to move slowly, fearing social instability if millions are suddenly thrown out of work.