Commerzbank, one of Germany's biggest lenders, is examining the possibility of hoarding billions of euro in vaults rather than paying a penalty charge for parking it with the European Central Bank, according to sources familiar with the matter.
Such a move by a bank part-owned by the German government would represent one of the most substantial protests yet against the ECB's ultra-low rates, which have been criticised by politicians including Finance Minister Wolfgang Schäuble.
Although no decision has yet been taken, the lender has held discussions on the matter with German authorities, said two officials, who asked not to be named because of the sensitivity of the matter.
A spokesman for Commerzbank said it was not storing cash "at the moment" and declined to comment on whether it might do so in the future.
The ECB declined to comment.
Commerzbank's examination of storage alternatives to the ECB comes at a time of growing frustration among European lenders with the ECB charge on deposits.
Were it to store cash on a significant scale, it would become the first major European bank to take such a step.
If other lenders were to follow suit, it could render the ECB penalty charge policy increasingly ineffective.
The ECB imposes a so-called negative rate equivalent to €4 annually on each €1,000 lenders deposit with the central bank. This is designed to encourage banks to lend money, rather than park it.
But some banks complain that a dim global economic outlook means there is weak demand for loans on the terms they require, and they have little option but to hoard cash.
"Commerzbank's plans show that the financial markets are in a complete mess," said Gerhard Schick, a German lawmaker from the Green party.
"I'd prefer the bank to put the money in a vault rather than giving bad loans or ... paying penalty interest rates to the ECB."
Last month, Commerzbank said that the ECB charge had eaten away at its earnings.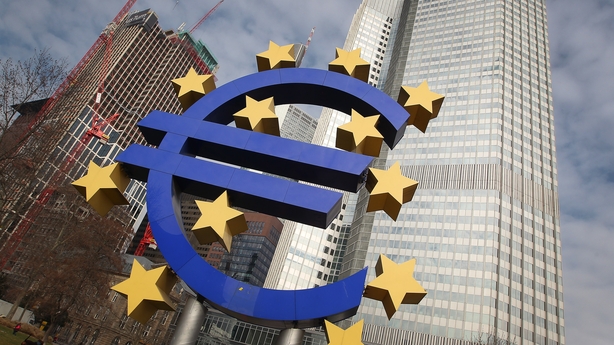 The German government owns a stake of almost 16% in the Frankfurt-based bank, following a bailout during the financial crash.
German Finance Minister Schäuble said in April that the ECB's record low interest rates were causing "extraordinary problems" for German banks and pensioners and risked fuelling the rise of euroscepticism in Germany, where voters had flocked to the right-wing Alternative for Germany in state elections.
The German finance ministry declined to comment today.
As the ECB has pumped more than one trillion euro of fresh money into the system - most of which has flowed towards countries such as prosperous Germany - banks have been hoarding ever more with the central bank.
Deposits by European banks at the ECB now stand at more than €850bn, at a considerable cost to banks.
Demand for loans in the euro zone, where the economy remains in the doldrums in some quarters, has not spiked despite the ECB measures.
There is no limit on how much cash a bank can hold itself.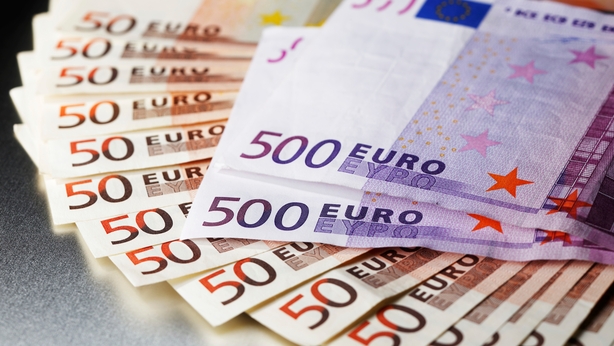 Such a move is, however, not without costs, such as insurance against fire or theft.
German insurer Ergo and other large European insurers say they have received an increasing number of inquiries from banks examining such a move.
It also imposes a logistical challenge that ultimately puts a ceiling on the amount of cash that can be stored.
Storing €2bn in €200 notes would result in a cash pile that weighed roughly 11 tonnes.
The cost of moving such large sums in secure transport ultimately prompted Germany's regional savings banks to decide against storing cash.