The chief executive of Brussels Airlines told an industry conference that he is hopeful German airline group Lufthansa will acquire the part of the Belgian carrier which it does not yet own.
"I hope for it," CEO Bernard Gustin said at the IATA's annual meeting in Dublin.
Lufthansa owns 45% of Brussels Airlines owner SN Airholding and has a call option for the remaining 55%.
The German airline is taking more time to decide whether to exercise its option after the attacks on the Belgian capital in March and now expects to announce a decision in September.
Lufthansa was also looking at SAS for possible consolidation but CEO Carsten Spohr told journalists that Lufthansa had decided not to invest and would instead look at deepening cooperation with the Scandinavian carrier.
Discussions with Brussels Airlines centre around how to make the carrier part of Lufthansa's Eurowings low-cost platform, which Lufthansa hopes to use as a tool for consolidation.
Gustin said he did not want to see the identity of Brussels Airlines disappear, especially as it was a strong brand in Africa, where the German carrier does not offer so many routes.
Spohr said he was convinced Lufthansa would need to keep some Belgian touches.
"The customer in Brussels wants a Belgian element, the customer outside a European element," he said.
Gustin said the attacks on Brussels airport, which closed the airline's main hub for 12 days, had cost the carrier an estimated €70-100m, before factoring potential compensation and insurance payments.
Demand was starting to recover he said, but was not yet at the level that the airline would like.
The airline was, however, sticking to its forecast for between €70-80m of profit this year.
Meanwhile, Lufthansa itself is set for a good year and summer bookings have not disappointed, the chief executive of the airline said.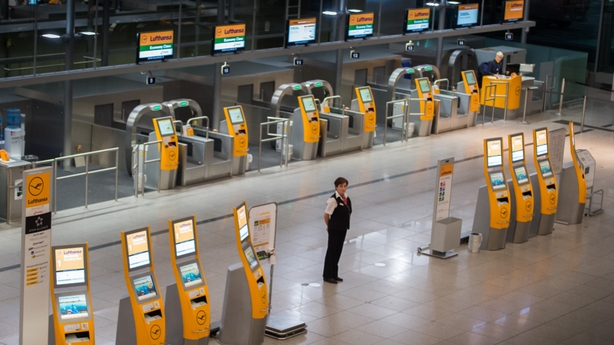 "The summer bookings are not disappointing at all," Carsten Spohr told reporters on the sidelines of the annual IATA meeting in Dublin.
"I think we are looking to a good year as industry and that includes the Lufthansa Group," he added.
Lufthansa had previously said it was seeing signs of customers waiting longer to book due to security concerns in Europe. Spohr said that late bookings were good because they offered higher yields.