US consumer spending recorded its biggest increase in more than six years in April and inflation rose steadily, new figures show today.
The figures are more signs of an acceleration in US economic growth that could persuade the Federal Reserve to raise interest rates again as early as June. 
The Commerce Department said that consumer spending, which accounts for more than two-thirds of US economic activity, surged 1% last month as households bought cars and a range of other goods and services.
US consumer spending in March was revised down to show it being flat instead of the previously reported 0.1% gain.
Last month's increase was the largest since August 2009 and beat economists' expectations for a 0.7% rise.
When adjusted for inflation, consumer spending shot up 0.6%, the biggest gain since February 2014, after being flat in March. 
The strong US consumer spending report joined data on goods exports, industrial production, housing starts and home sales in suggesting the economy was regaining momentum after growing at a lacklustre 0.8% annualised rate in the first quarter. 
The personal consumption expenditures (PCE) price index, excluding the volatile food and energy components, rose 0.2% last month after edging up 0.1% in March. 
In the 12 months to April the core PCE rose 1.6% after a similar increase in March. 
The core PCE is the Fed's preferred inflation measure and is running below the US Fed's 2% target.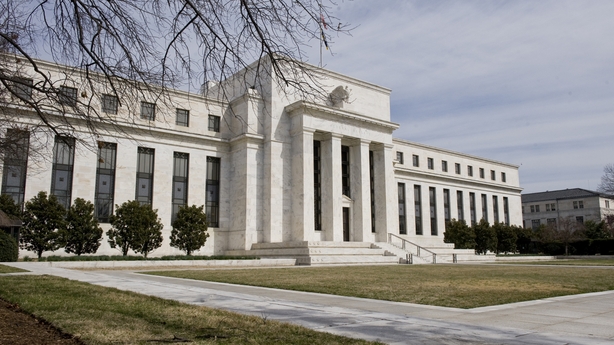 Minutes from the Fed's April 26-27 policy meeting published recently showed most of its policymakers considered it appropriate to raise rates in June if data continued to point to an improvement in second-quarter growth. 
Similar sentiments were echoed by Fed Chair Janet Yellen who said on Friday that a rate hike would probably be appropriate in the "coming months." 
The Fed lifted its benchmark overnight interest rate in December for the first time in nearly a decade. 
Last month, US consumer spending was buoyed by a 2.3% jump in purchases of long-lasting manufactured goods, with cars accounting for most of the increase. Purchases of non-durable goods rose 1.4% and spending on services increased 0.6%. 
Personal income increased 0.4% last month after rising by the same margin in March. Wages and salaries rose 0.5% after advancing 0.4% in March. 
With spending outpacing income, savings fell to $751.1 billion last month from $809.4 billion in March, figures also reveal.