Wholesale gas prices are 37% lower than they were in May last year, the latest wholesale Energy Market Report published by Vayu Energy shows.
Over-supply of gas in Europe and a drop in demand because of mild weather are the factors cited for the price drop.
But despite the overall weakness in the market, prices increased by 3% in May from April due to several factors including unplanned outages in the North Sea and colder weather.
The recent weakening in the value of the euro against sterling has also impacted Irish wholesale gas prices as most of the natural gas consumed here is sourced from the UK wholesale gas market.
Joanne Daly, a senior energy analyst at Vayu, said that continuing uncertainty around the UK's Brexit referendum is like to contribute to volatility in sterling over the coming weeks, which will also impact on gas markets.
Meanwhile, the average wholesale price of electricity in the Irish market so far in May is down 30% compared with the same month last year.
The big drop in prices is due to lower prices for gas, which is the main energy source used to generate electricity here.
A strong contribution from renewable energy sources such as wind was also a significant factor in lower prices.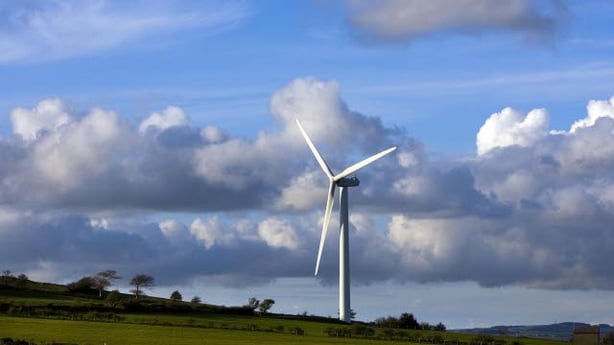 Wind energy accounted for 18% of overall electricity generation so far in May, reaching a peak on May 2 when it actually met 56% of demand at the time.
Ms Daly said that wind energy is playing a greater role in meeting the country's electricity demand, which is helping to drive down prices and reduce dependance on more expensive sources of energy.