Ulster Bank is to sell off 900 owner-occupier mortgages that are on the brink of repossession.
The bank is today beginning the process of selling the loans as part of a much larger disposal of distressed borrowings.
Typically mortgages of this kind are bought by foreign funds at substantial discounts. How the homeowners will be dealt with will be up to the buyers of the loans.
Ulster Bank maintains that the existing rights of borrowers will transfer with the sale.
95% of the mortgages are two years or more in arrears and Ulster Bank said it has had no engagement from this group of customers.
All of the loans are the subject of legal action by the bank.
The bank also said it will sell about 2,000 buy-to-let mortgages.
The loans are part of a larger portfolio which has a face value of €2.5 billion.
Two-thirds of the portfolio are comprised of commercial loans, mostly lent to small businesses that had engaged in some property development.
About 5% of the loans were lent to farmers, although many of them were not secured on farms.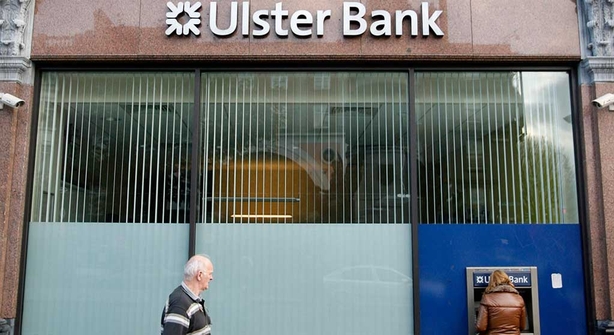 "Ulster Bank has confirmed a significant impaired loan portfolio sale enabling the bank to strengthen its balance sheet for the benefit of its customers and much needed competition in the banking market", a spokesperson for the bank said.
"The loans involved do not belong to typical customers - they are all in Ulster Bank's problem debt management unit and in arrears or under specialist management for a significant period of time," the bank added.
It is expected the loans will be sold off by the end of the year.
Pat Doyle, chief executive of the Peter McVerry Trust called on the government to step in and buy the loans.
"There are 900 mortgages/families homes being sold off and 2,000 rental mortgages. This is now a litmus test for the Government. Are they serious about keeping people in their homes?" he said.