Business growth across the euro zone dipped to a 16-month low in May but stronger showings from Germany and France suggest it is the smaller member countries that may be struggling. 
Offering the latest evidence that a strong acceleration in growth in the first three months of the year was only temporary, Markit's flash Composite Purchasing Managers' Index edged down to 52.9 from April's 53. 
While essentially stable - and still indicating growth - the reading was the lowest since the start of 2015. 
It contradicted expectations of a Reuters poll, which had predicted an improvement of up to 53.2 in one of the earliest reported broad indicators of growth during the month. 
Markit said the PMI pointed to quarterly GDP growth of 0.3%, in line with forecasts in a Reuters survey published earlier this month, but short of 0.5% in the first quarter, which was initially reported as 0.6%. 
Individually, surveys showed growth in Germany's private sector accelerated to hit the fastest rate so far this year. 
French business activity also grew faster than expected, returning to a rate not recorded since before the November 13 attacks in Paris.
Germany and France are the only individual euro zone countries for which Markit publishes flash PMIs. May surveys for other euro zone members, including Ireland, will be published early next month. 
While the headline composite PMI was above the 50 mark that separates growth from contraction, the index measuring prices businesses charge remained below it at 49, although that was an increase from last month's 48.3. 
This may concern policymakers at the European Central Bank who have been battling to get inflation up to their 2% target ceiling.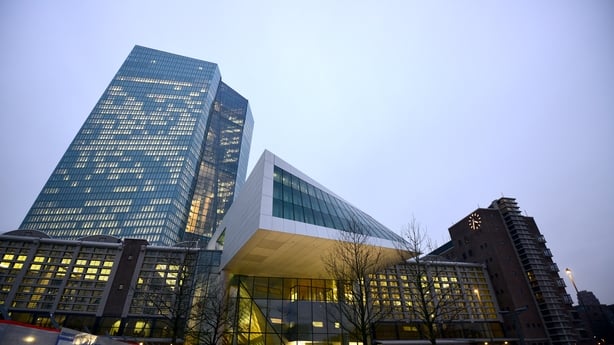 Euro zone consumer prices fell 0.2% in April, despite the ECB's ultra-loose monetary policy. 
Even with price discounting, new order growth slowed and there was no acceleration in activity in the bloc's dominant service industry. 
A Reuters poll had predicted an increase to 53.3 but the PMI held steady at April's 53.1. 
The manufacturing PMI fell to 51.5 from 51.7, missing the median Reuters poll forecast for 51.9, while an index measuring output dropped to 52.4 from 52.6. 
Details in the data hint that there may be little or no improvement in June. Optimism among service firms fell to a 10-month low, with the sub-index plummeting to 61.7 from 64.5, and factory recruitment slowed. 
The manufacturing employment index fell to 51.4 from 51.6.