UK inflation fell in April for the first time since last September as air fares fell back and clothes shops cut prices on the high street, according to official figures. 
The Office for National Statistics said consumer price index inflation dropped to 0.3% from 0.5% in March as air fares fell by 14% month-on-month, having surged 23% the previous month due to the timing of Easter. 
Shoppers saw clothing price tags cut by 0.4% during the month as womenswear retailers dropped prices amid flagging sales as they were hit by last month's cold weather. 
But the ONS said April also saw prices on the forecourts rise, while food prices fell by less than they did a year earlier.
"After five months of inflation gently rising, we have again seen a fall in CPI. The main reason for the drop was a fall in air fares, which saw a large rise in March due to the timing of the Easter holidays," the ONS said. 
Last month's fall in inflation is expected to be brief, given the recent bounce back in the price of oil.
UK petrol prices rose by 3.6 pence between March and April to 105.9 pence a litre, while diesel lifted by 3.4 pence to 106.5 pence a litre. 
Inflation is predicted to rise only gradually over the year, but remain well below the government's 2% target, leaving the Bank of England in little hurry to raise interest rates - which have remained at 0.5% since March 2009.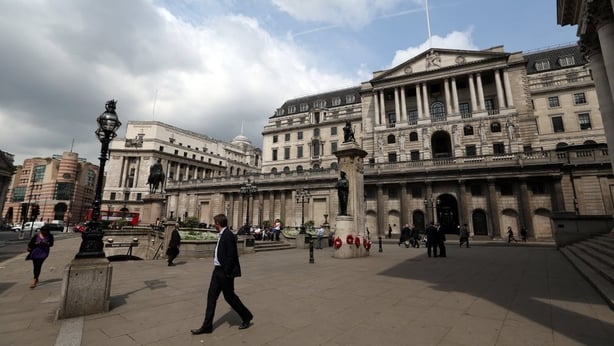 But Bank governor Mark Carney warned last week a Brexit vote in next month's EU referendum would "notably" impact the outlook for inflation, with a potential slump in the value of the pound causing prices to shoot up, while he revealed it could tip the UK into recession. 
Bank of England rate-setters may face the twin threat of surging inflation and falling economic activity. 
Sterling has already fallen in value by around 9% since last November, due largely to uncertainty ahead of the referendum.
UK inflation has now remained below the government's target every month for more than two years, while UK growth is also faltering, slipping back to 0.4% in the first quarter and likely to drop further due to referendum fears. 
The Bank of England believes inflation will rise to 0.9% by the end of the year, although this is based on a vote to remain in the EU. 
Brexit uncertainty is also expected to impact tomorrow's official jobs figures, with unemployment expected to rise for the second month in a row.