The Bank of England stepped up its warnings about the economic risks if Britain votes to leave the European Union, saying that sterling could fall sharply and unemployment would probably rise.
The bank's interest rate setters today voted unanimously to keep rates on hold at 0.5%.
They said that in the event of a vote for Brexit on June 23, households and companies were likely to hold off spending and investment.
"Sterling is also likely to depreciate further, perhaps sharply. This combination of influences could lead to a materially lower path for growth and notably higher path for inflation," the Bank of England said in its latest economic forecasts.
UK voters have faced a raft of reports from the government and international bodies in recent weeks warning of the dangers of leaving, and the International Monetary Fund is expected to weigh in again tomorrow.
Opinion polls show voters believe the economy would fare better if Britain stays in the EU, but remain roughly evenly split on how they plan to cast their ballot.
Bank of England Governor Mark Carney has previously called Brexit the biggest domestic risk to British financial stability, and today he said it could damage the global economy too.
Earlier this week, Britain's National Institute for Economic and Social Research (NIESR), whose former director Martin Weale sits on the BoE's rate-setting Monetary Policy Committee, said sterling could slide 20% if Britain left the EU.
UK finance minister George Osborne, who has tried to focus voters on the economic costs of Brexit, said in a letter to Carney today that the Bank of England's latest forecasts highlighted the potential "lose-lose" situation facing British households.
Supporters of Brexit argue Britain would benefit from less European regulation, and could strike better overseas trade deals on its own.
The Bank of England said that there were growing signs that the Brexit vote was weighing on the economy, but that it would fully recover from the damage if it voted to stay in the EU.
However it downgraded its forecasts for growth overall due to weaker productivity and higher household saving due to jitters about the general economic situation, rather than global weakness or a lasting effect from the EU referendum.
The Bank of England's main forecasts worked on the assumption that the country would vote to stay in the EU, and the only concession made to the referendum was to assume that around half the slide in sterling over the past six months was temporary.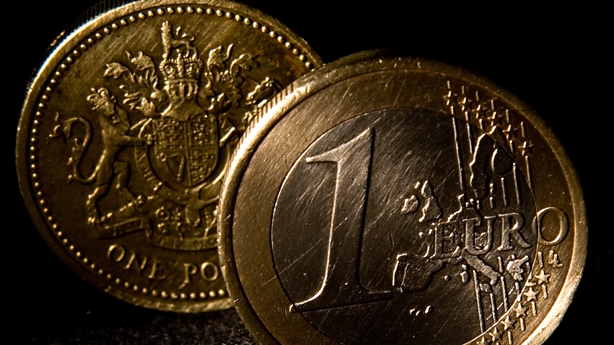 The bank forecast that the UK economy would grow 2% this year and 2.3% in 2017, down from forecasts of 2.2% and 2.4% in February.
In two years' time, inflation is forecast to reach a fraction over its 2% target, essentially unchanged from the forecast in February.
Since then, financial markets have pushed back their assumption on when interest rates will rise to early 2019 from late 2017 - in part because they price in a risk of Britain leaving the EU.
Most economists still expect the UK's central bank to raise interest rates early next year if Britain stays in.
As expected, the Bank of England's Monetary Policy Committee voted 9-0 to keep rates on hold at a record-low 0.5% this month, in line with economists' forecasts in a Reuters poll.
Some economists had seen an outside chance that a policymaker could vote to cut rates for the first time since 2009 due to signs of a renewed economic slowdown.
Last year the Bank of England started to lay the groundwork for a rate rise, but - as on previous occasions - it was forced to put its plans on hold.