Allergan, whose $160 billion merger with Pfizer fell apart last month, today reported a better than expected quarterly profit today, led by strong sales of wrinkle treatment Botox and eye drug Restasis. 
Allergan was known as Actavis until it bought Botox-maker Allergan last year and took on its name.
It also said today that its board had authorised a new share buyback programme of up to $10 billion. 
The buyback follows Allergan's agreement to sell its generic drug business to Teva Pharmaceutical Industries for $40.5 billion. That deal is expected to close in June. 
Allergan's chief executive Brent Saunders said the close of the Teva deal would also allow Allergan to pay down debt, helping it maintain its investment rating, while preserving "significant firepower" to invest for growth. 
As of December 31, Allergan had long-term debt of about $40 billion. 
Allergan's shares have slumped about 23% since Pfizer scrapped the merger, which would have been the biggest-ever in the pharmaceutical industry. 
The deal collapsed after the US Treasury issued new rules curbing tax inversions, under which American companies move their domicile overseas to cut taxes.
Ireland-based Allegan said revenue in its US brands business, which includes Botox and Restasis, rose 27.3% to $2.30 billion in the first quarter ended March 31.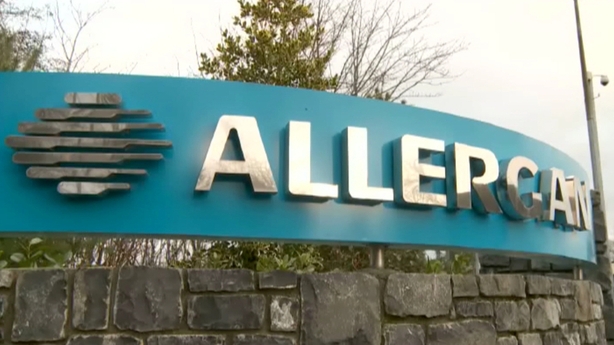 The unit accounts for about 60% of the company's total revenue. 
The company reported net income of $186.1m, or 47 cents per share, compared with a loss of $535.2m, or $1.85 per share, a year earlier. 
Total revenue rose 48% to $3.80 billion, but this was short of the average estimate of $3.95 billion. 
Revenue fell in the company's generic distribution unit, which lost business from Target Corp's in-store pharmacies after they were acquired by CVS Health.