One Irish bank – Citibank Europe Ltd, based in Dublin – is among four euro area banks being assessed by the European Central Bank to see if they meet the criteria for direct regulation from Frankfurt, rather than from national central banks.
The other three banks are Abanka in Slovenia, Akciju sabiedriba "Rietumu Banka" in Latvia and Banca Mediolanum in Italy.
All banks that become or are likely to become subject to direct ECB supervision undergo an initial comprehensive assessment by the European Central Bank, including an asset quality review and a stress test.
Results of the assessment are due to be published in November.
Following a major re-organisation of bank supervision in 2014, 123 banks across the euro area were deemed to be "significant", and came under direct regulation from the ECB, rather than the central bank of the member state in which they are based.
Criteria for deciding on whether a bank is significant include having assets in excess of €30 billion or being one of the three biggest banks in each member state, or having significant cross-border business within the euro area.
Last year the ECB carried out a similar exercise on nine banks, later deeming eight of them significant, and raising the number of directly supervised banks in the Euro area to 129 (two of the original 123 were deemed to be no longer "significant").
Only one of them – Novobanco of Portugal – was required to raise additional capital as a result of the process.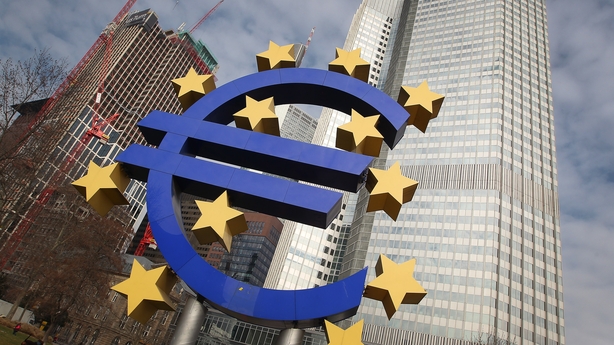 The assessment of the four banks started in March. An ECB spokesman told RTÉ News the criteria for assessment are clear and banks tend to be aware when they are likely to be assessed as potentially significant institutions.
Ireland currently has four banks on the list of significant institutions – Bank of Ireland, AIB, Permanent TSB and Ulster Bank Ireland.
Citibank Europe is currently on a list of "less significant" institutions (along with Citibank International Ltd and Citibank Holdings Ltd), which are directly supervised by the Central Bank of Ireland, and indirectly supervised by the ECB.
Some other Irish-based banks – including Intesa Sanpaulo Ireland, UniCredit Bank Ireland and Rabobank Ireland – are also directly supervised by the ECB as part of their oversight of those banks' parent groups in Italy and the Netherlands.
This "significance test" is a separate exercise from the 2016 EU-wide stress test being coordinated by the European Banking Authority, under which the ECB is assessing a sample of euro area banks, including AIB and Bank of Ireland, which form part of 51 major banks being stress tested this year from across the European Union.
UK banks RBS, Lloyds, HSBC and Barclays are also taking part in the EBA stress test, which covers most of Europe's big, well known retail banks.