German industrial output fell more than expected in March, but exports posed a surprisingly strong increase, a mixed performance by Europe's largest economy at the end of an overall solid first quarter.
The data came after factory orders rose more than expected in March due to buoyant foreign demand especially from countries outside the euro zone.
This suggested that a strong start to the year for the German economy may extend into the second quarter.
Industrial output fell by 1.3% in March, the strongest monthly decline since August 2014, data from the Economy Ministry showed.
The figure came in below the consensus forecast in a Reuters poll for a 0.2% fall.
In the first quarter overall, industrial output rose by 1.8% on the quarter, driven mainly by strong hikes in construction activity and demand for capital goods.
The German Federal Statistics Office will publish preliminary data for gross domestic product (GDP) in the first quarter on Friday.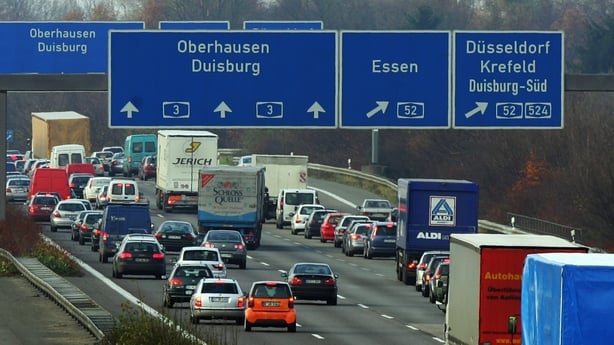 Leading economic institutes have said the economy probably expanded by around 0.6% on the quarter in the January-March period - twice as much as in the fourth quarter.
"The industrial sector has overcome its foreign trade related weak phase of the second half of 2015," the Economy Ministry said. "The economic trend in the industrial sector is currently pointing upward."
Separate data from the Federal Statistics Office showed that seasonally adjusted exports rose by a bigger than expected 1.9% in March while imports fell by a bigger than expected 2.3%, widening the trade surplus to €23.6 billion.
A breakdown of unadjusted trade data showed exports rose by 0.7% in the first quarter compared to the previous year, driven by strong demand from European Union countries outside the euro zone. Imports rose by 0.3% in the first quarter.
In the first two months of the year, France has again taken the number one spot as Germany's most important export destination while the US has dropped to number two.
In 2015, the German economy grew by 1.7%, the strongest rate in four years, driven mainly by strong private consumption and higher state spending on refugees and infrastructure.
It is expected to grow by around the same amount this year, despite concerns about weaker foreign demand for German goods due to an economic slowdown in China and other emerging markets.