Royal Dutch Shell has cut its 2016 spending by another 10% after completing the $54 billion acquisition of BG Group, warning that low oil prices will continue to weigh.
In its first earnings results since the February deal that transformed it into the world's top liquefied natural gas producer, Shell reported better-than-expected first-quarter results despite a 58% drop in profits.
Reflecting the deal, Shell said it sold 12.29 million tonnes of LNG in the first quarter, up 25% year on year.
Shell said its overall oil and gas output rose 16%.
But the company warned that low oil and gas prices, significant maintenance at production sites as well as "substantial redundancy and restructuring charges" will impact second-quarter earnings.
Shell said its definition of net income, current cost of supplies (CCS) earnings excluding identified items, totalled $1.55 billion, topping the $1.04 billion expected by analysts.
It maintained its dividend unchanged at 47 cents per share.
Shell plans to cut 2,800 jobs following the BG deal on top of 7,500 planned cuts as it grapples with low oil prices.
Last week Shell said it will close BG's head office near London and its Aberdeen office by the end of the year.
It has also announced plans to offer voluntary redundancy packages to staff in the UK, Australia and the Netherlands.
Today it said it would cut 2016 spending for the combined group, marking a second cut, to $30 billion from a planned $33 billion, after coming pressure from shareholders to cut costs and safeguard its dividend.
"We continue to reduce our spending levels, to capture cost opportunities and manage the financial framework in today's lower oil price environment," Shell's chief executive Ben van Beurden said.
At $30 billion, Shell's capex is still the highest among its rivals, exceeding that of US rival Exxon Mobil by around $7 billion.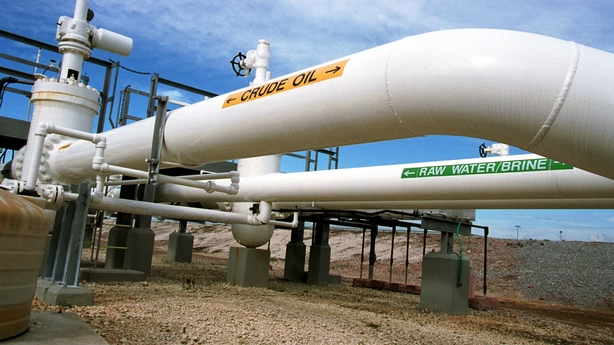 Shell has already scrapped multi-billion pound projects over the past year, including a controversial exploration project in the Alaskan Arctic Sea, the Bab sour gas field in Abu Dhabi and Carmon Creek oil sands project in Canada.
Last week, European rivals BP and Total lowered their projected 2016 capital spending programmes.
Having grappled with low oil prices for almost two years, capital spending in the global oil and gas industry is set to fall for a second consecutive year, something that has no happened for more than three decades.
Benchmark date Brent prices averaged $35.2 a barrel in the first quarter of 2016, down 36% from a year earlier.