Denis O'Brien has criticised the Government's decision to suspend water charges, saying a plan to set up a commission to examine the issue meant it had been "kicked in the air and down the field."
"The Government was wrong to back down on Irish Water," Mr O'Brien said in an interview with Bloomberg Television today.
"All the infrastructure is Victorian for the supply of water in Ireland," he added.
Mr O'Brien was drawn into the water charges controversy after one of his companies was awarded a contract to install meters in 2013 as part of a consortium.
He said that as much as €4 billion is needed to upgrade the water system.
The businessman also said the ongoing political instability could have a wider impact on inward investment into Ireland, as concerns about a possible UK exit from the European Union mount.
"I really don't care who is in power but I think there needs to be stability in Ireland," O'Brien told Bloomberg.
"It's a time in Europe where a lot of unsettling things are happening," he added.
Mr O'Brien also told Bloomberg that he may draw a dividend from his Digicel Group over the next two years, after halting payments for now.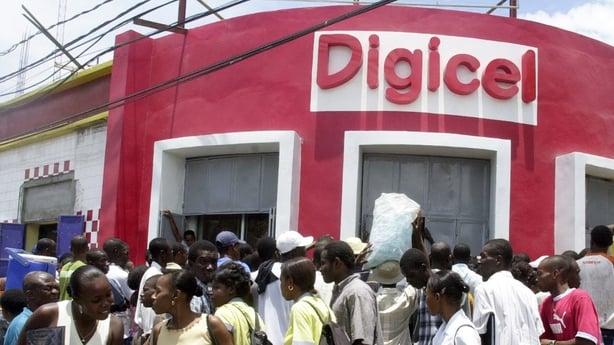 He last year shelved a share sale, citing volatility in equity markets, and the Irish Times reported last month that he had waived $20m of dividends in 2015.
"In the last 18 months, two years we've spent more than than $1 billion on capex," Mr O'Brien said in the interview.
"It seems out of kilter to be paying a dividend to myself. We probably will in the next year, two years, but there's no rush for that at all," he added.
He said Digicel remains "highly profitable" and plans to keep investing heavily, including through acquiring other businesses.
Mr O'Brien founded Digicel in 2001 and turned it into a mobile-phone empire spread from El Salvador to Vanuatu, partly on the back of high-risk, high-yield debt.
Corporate debt markets are still showing a "little bit of skittishness," he told Bloomberg.
"The market is getting a bit more solid, and looking at every credit for its own particular strengths. We have a great spread of assets," he added.
Mr O'Brien is worth $3.9 billion, according to the Bloomberg Billionaires Index.