HSBC has today reported a smaller than expected 14% drop in quarterly profit.
A surge in revenue at its commercial banking unit partly offset the weak trading business caused by the grim global market environment early in the year. 
The first-quarter profit of Europe's biggest lender was also helped by favourable credit spreads movements in its debt and a drop in its operating expenses from a year-ago period, the bank said in a statement. 
HSBC reported a pre-tax profit of $6.1 billion for the first three months of this year, down from $7.1 billion a year ago, but above the average forecast of $4.3 billion from analysts polled by the company. 
Underlying revenues fell 4% year on year to $13.9 billion, as the markets division's income dropped 12%.
Commercial banking revenue, however, rose 2% in the March quarter, helped by continued loan growth in UK.
"Market uncertainty led to extreme levels of volatility in January and February, which affected our ability to generate revenue in our markets and wealth management businesses," HSBC's chief executive Stuart Gulliver said in a statement.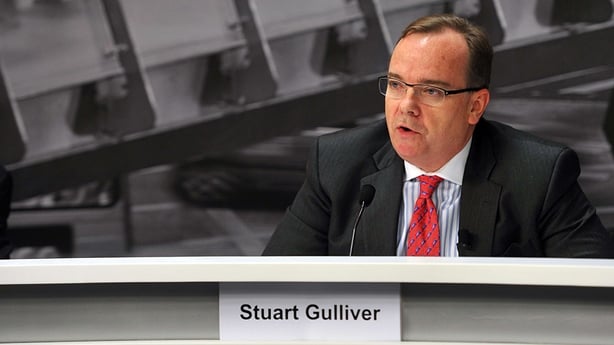 "However, our diversified, universal-banking business model helped to cushion the impact through growth in other parts of the bank," he said, adding the lender was confident of hitting its cost target by the end of 2017. 
HSBC made market share gains in debt capital markets, China M&A and syndicated lending in the first quarter, and had strong business wins on the back of its investments in Asia, Gulliver said. 
Gulliver has been facing challenges to restore HSBC to strong growth, after it reported flat annual pretax profit in 2015 amid ongoing disposal costs as it shrinks its global business. 
With HSBC's common equity tier 1 ratio reaching 11.9% in the first quarter, investors are moving from concerns over capital to focus on whether the bank can improve revenues by delivering on a strategy of expanding into China.