Royal Bank of Scotland has reported a sharp rise in losses in the first quarter and cautioned on the timing of a return to dividend payouts as lower income.
The bank's restructuring costs and sluggish asset sales underscore the challenges still facing the lender, which owns Ulster Bank here.
The Edinburgh-based bank, which was rescued in a £46 billion UK taxpayer funded bailout during the 2007-09 financial crisis, has still not made an annual profit since 2007.
In the latest quarter the bank reported a net loss of £968m, up from £459m in the same period last year and slightly higher than the £957m forecast on average by analysts, according to the bank.
Income dropped around 13% year on year to £3.06 billion in the three month period.
The spike in losses was also driven by a £1.2 billion payment to end the UK government's prior claim on any dividends, a £238m restructuring bill and a £226m impairment charge in its shipping loan portfolio.
That bill includes the mounting costs of separating its Williams & Glyn business, which the bank said it could fail to sell off before the end-2017 deadline imposed by EU regulators as a condition for approving the bank's receipt of state aid in 2008.
"This is the most complex project I have seen in banking anywhere in world," the bank's chief executive Ross McEwan told reporters on a call after the results release.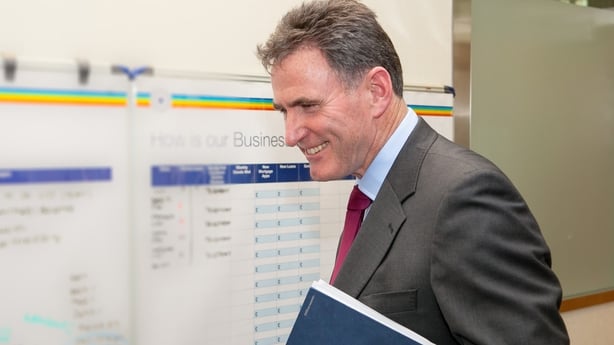 Analysts are sceptical of the bank's ability to deliver on its promise to divest the business by the 2017 deadline.
In today's results statement, RBS did not record any major provisions for repaying customers mis-sold payment protection insurance (PPI) but it warned that it expected to shell out over £1 billion in restructuring charges this year.
This would come on top of hefty penalties from the US authorities for mis-selling mortgage securities.
Total income at RBS's UK retail bank fell 3% in the first three months of the year to £1.28 billion, reflecting the continued pressure on margins and lower fees, while its corporate and investment bank unit saw income plunge by 36%, due in part to volatility in global markets.
The bank's common equity Tier 1 capital solvency ratio, a measure of its resilience against financial market shocks, fell to 14.6% of risk-adjusted assets from 15.5% at the end of 2015, after buying out the government's right to an enhanced dividend.
RBS is still 73% owned by the British government. The latest quarter's results bring the total sum lost by the bank since the bailout to around £52 billion.