New figures from the Central Statistics Office show that the headline General Government Deficit last year fell to 2.3% of GDP from 3.8% in 2014.
However, the decrease was less than expected due to an unexpected ruling by Eurostat, the EU statistical agency.
The deficit fell last year due to an increase of over 7% in Government revenues, which grew from €65.7 billion in 2014 to €70.5 billion last year on the back of increases in tax and social contribution revenues.
The CSO noted that €4.3 billion was raised in extra taxes last year with €3 billion in direct taxes and €1.3 billion in indirect taxes.
However, the increase in revenues was partly offset by a rise of €2.5 billion in expenditure due to a decision by Eurostat on the classification of converting preference shares in AIB to ordinary shares as General Government Expenditure.
This means that the General Government Deficit - excluding interventions to support financial institutions - would have been 1.3% of GDP.
Under European Union rules, Ireland had to cut its deficit below 3% by the end of 2015.
Meanwhile, the CSO also said that the General Government Debt stood at €201.3 billion at the end of 2015, or 93.8% of GDP. This is down from €203.3 billion at the end of 2014, or 107.5% of GDP.
This is due mainly to a "significant" increase in the country's GDP last year, which grew from €189 billion to €214.6 billion.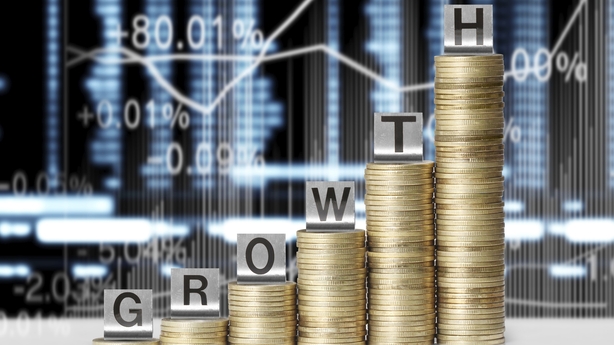 The CSO said that the composition of gross debt changed significantly last year, partly due to a repayment of IMF loans in the first quarter of the year.
Meanwhile, a statement from the Finance Department said the deficit for 2015 is well within the limit which had been set by the European Council in 2010.
The statement added that the figures, along with the forecast reduction in the deficit this year to 1.1% of GDP, means that Ireland should leave the Excessive Deficit Procedure as expected.
"The strength of the performance is such that impact of the treatment of the AIB preference share transaction by Eurostat leaves the headline deficit at 2.3%. This is still well within the EDP limit of 2.9% that Ireland had to achieve last year," commented Finance Minister Michael Noonan.
"The one-off nature of the transaction affecting the 2015 figures has no further implications and my Department is forecasting a deficit of 1.1% of GDP for 2016," he added.