Toyota Ireland can no longer use the term 'best built cars in the world' in its brand proposition, after a ruling by the Advertising Standards Authority for Ireland.
Toyota has been using the tagline as part of its branding in the Irish market for 20 years.
Industry experts commissioned by the ASAI are happy for Toyota to say they make the 'best built mass produced cars in the world'.
However, according to the ASAI "they considered that a very high level of substantiation would be required to prove a 'superlative' claim such as 'best built' particularly in the context of it being 'in the world'."
The examination of the Japanese carmaker's tagline follows a complaint by Dublin-based advertising agency Owens DDB on behalf of Volkswagen, although the complaint was withdrawn late last year – around the same time the VW emissions test rigging scandal was in full swing.
The ASAI said "a number of consumer complaints were received in relation to the claim. They centred on the question of compatibility of the claim with the widely publicised recalls".
Following the investigation, the ASAI has reached a decision prohibiting Toyota from using the long established phrase as part of its brand proposition.
In addition, Toyota has been refused an opportunity to appeal the ruling.
Toyota Ireland CEO Steve Tormey said he was "absolutely bemused" by the decision from the ASAI as well as the refusal to allow an appeal.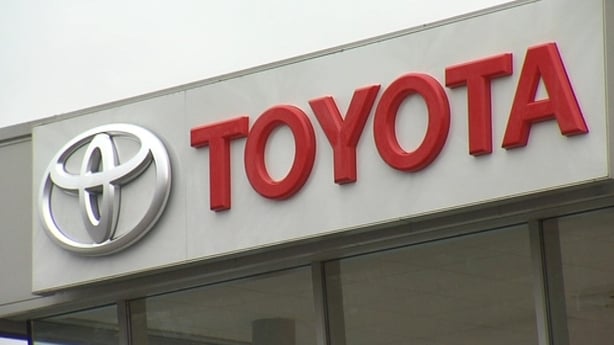 He added: "It would appear to us they are dancing on a pin head as regards the use of the English language and common sense, particularly given that the independent automotive industry expert commissioned by the ASAI expressed the viewpoint that the proposition had been substantiated in relation to the 'best built mass produced cars in the world'."
Toyota also claims that since the ASAI report "concluded that Toyota produces the 'best built mass produced cars in the world', and given that Toyota clearly operates within the mass market, we maintain that 'the best built cars in the world' has not only been substantiated, but is clearly understood by the Irish Consumers."
Owens DDB previously made a complaint on behalf of VW about a 2013 Toyota TV advertisement in which the carmaker claimed to have the best resale value of any car brand in Ireland. That complaint was upheld.