Ryanair CEO Michael O'Leary has openly acknowledged that the low-frills formula his airline employs has a shelf life, and there are only so many cuts you can make to the customer service experience before passengers have enough and low fares aren't sufficient to keep them coming back, writes RTÉ's Aengus Cox.
When Ryanair started in 1985 air travel in Europe was heavily regulated with a small number of big players dominating the market.
O'Leary joined the management team at the airline in the early 1990s before becoming CEO in 1994, forever changing its fortunes.
Once at the helm, he revolutionised air travel, driving down the price of tickets by cutting out what he deemed to be all of the unnecessary frills associated with flying.
Complimentary industry-standard frills such as a free checked bag, inflight food, checking in at the airport, and reclining airplane seats were all gradually phased out in order to reduce average air fares. 
It's been a business model that has transformed Ryanair into one of the largest international airlines in the world.
In 1991 Ryanair carried just over 650,000 passengers, while in the last financial year the airline broke through the 100 million barrier for the number of passengers carried annually for the first time.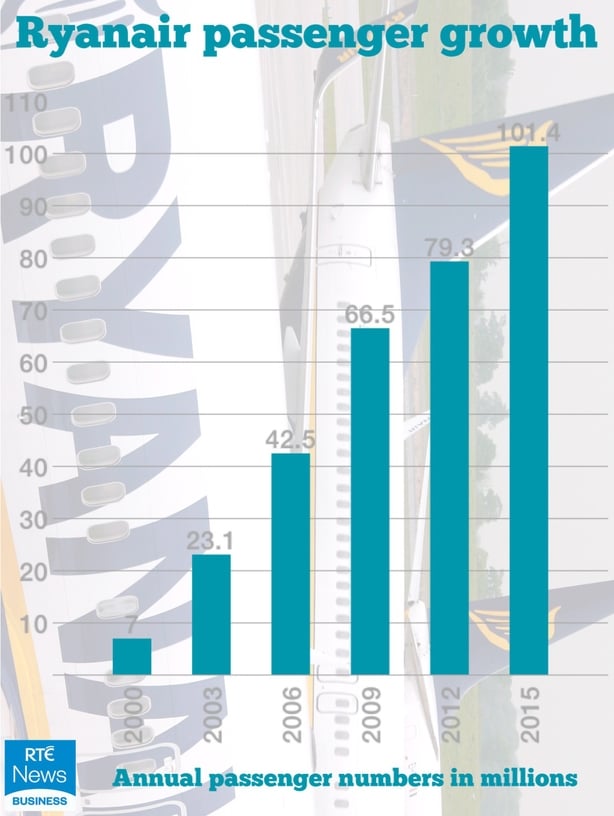 Undoubtedly, with the frills removed, the aspect of Ryanair's offering attracting more and more customers has been the price. The airline's current average fare is €47 - more than three times cheaper than any of its European competitors.
But this success hasn't come without a price, with Ryanair developing a reputation in the last two decades for less-than-satisfactory customer service, due largely to a lack of investment in that area of the business.
It doesn't take much thought to figure out that people weren't flying with the carrier for its friendliness, rather the distinguishing factor has been price.
However, O'Leary has for some time acknowledged that the low-frills formula has a shelf life, and there are only so many cuts you can make to the customer service experience before passengers have enough and the extremely competitive prices available with Ryanair are no longer sufficient to justify the deficiencies elsewhere across the flying experience.
'A new departure for Ryanair - from belligerent to benign' - read @AengusCox's feature https://t.co/5nlqYYX7zg pic.twitter.com/fFjTU8shOG

— RTÉ Business (@RTEbusiness) April 19, 2016
It's an attempt to strike the correct balance that has led to Ryanair's latest business initiative, the 'Always Getting Better' (AGB) programme - which is now in its third year.
It started out in 2014 with some relatively straightforward and gentle progression; a revamped website, the removal of some of the punitive fees and allocated seating.
Interestingly, the airline also introduced a business traveller programme - something that would have previously been difficult to associate with Ryanair.
2015, and year two of Ryanair's AGB programme, probably witnessed one of the more significant changes for the airline as it attempted to get customers back on its side.
For the first time, Ryanair began to interact and engage with its customers via social media. Traditionally, contacting the airline for any reason had been an arduous process, but now it had a new friendly persona on Twitter and was directly accessible for customers.
The airline also became a regular blogger, talking about destinations and topical issues in an unconventional laid-back manner.
This may not seem like much, but for Ryanair this was a big step given its previous policy towards communication with customers.
In the same year, the branding also received a major overhaul, with new aircraft interiors, redesigned staff uniforms and a more elegant colour scheme.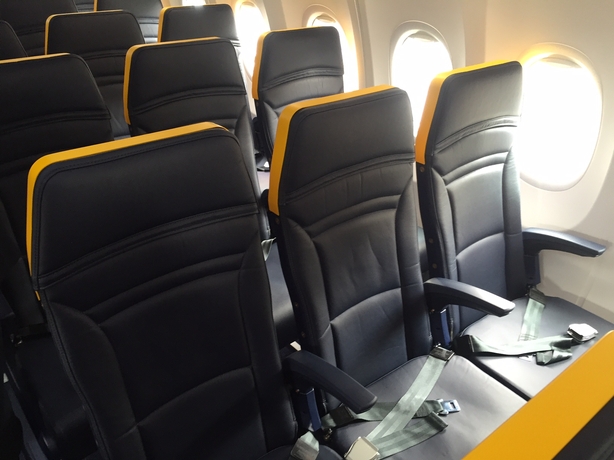 Now in year three of the AGB programme, further strides are being made to enhance Ryanair's customer service reputation.
The emphasis continues to be on reducing the price of air fares, but interestingly the carrier no longer seems willing to compromise the customer experiene to achieve its aim.
Ryanair has promised even lower fares, upgraded aircraft interiors, and an improved offering for business passengers.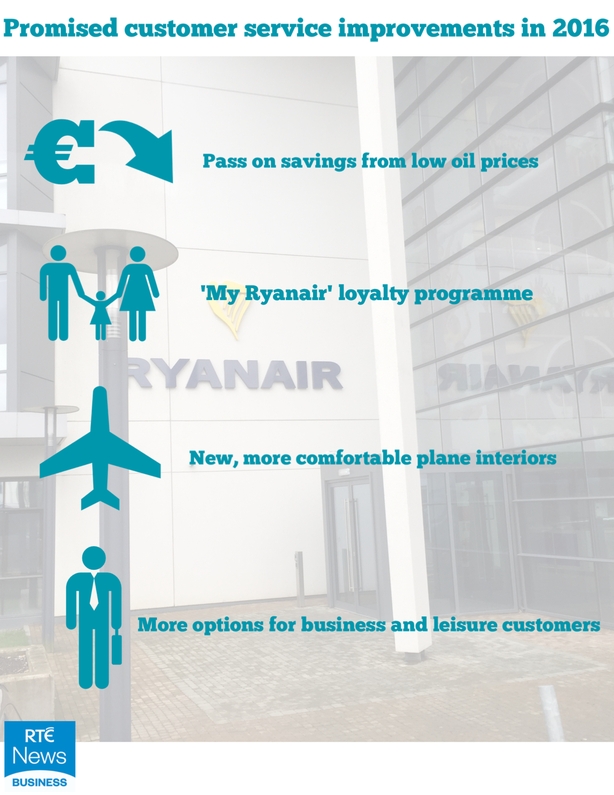 Speaking at the announcement in Ryanair's Dublin HQ last week, Chief Marketing Officer Kenny Jacobs said as it grows the company does not just see itself as an airline, but "we see ourselves as a retailer".
He added that the more ancillary services Ryanair can sell, the lower ticket prices will go.
As part of its brand transformation in recent years, Ryanair has significantly enhanced the digital and mobile aspects of its business, with more than 7.5 million people now using the airline's app.
The airline also unveiled its first customer loyalty programme in more than a decade, which offers discounts and priority access to seat sales. Jacobs described the initiative as "not a classic loyalty scheme".
Again, this signifies a significant break from the traditional Ryanair strategy that we had become accustomed to.
Other initiatives announced include an auto check-in function, and 'Ryanair Schools Travel' - a dedicated travel agency for school tours, on which the carrier said it will work together with the Department of Education.
Internally, Ryanair's transformation has also become evident. In 2013 it moved operations to a new head office near Dublin Airport in Swords.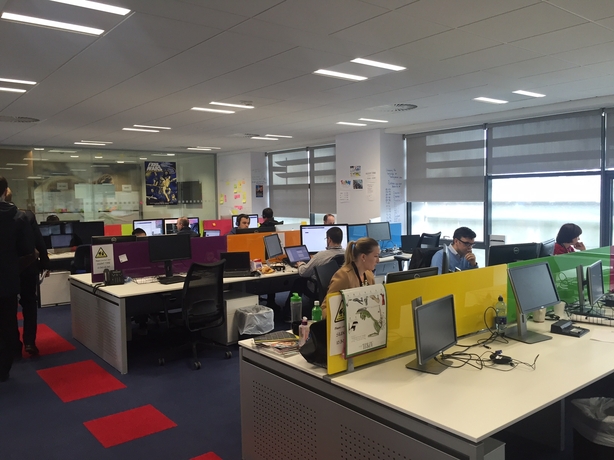 A walkthrough of the modern building displays a fun, relaxed approach that we still need to get our heads around when linking it to Ryanair.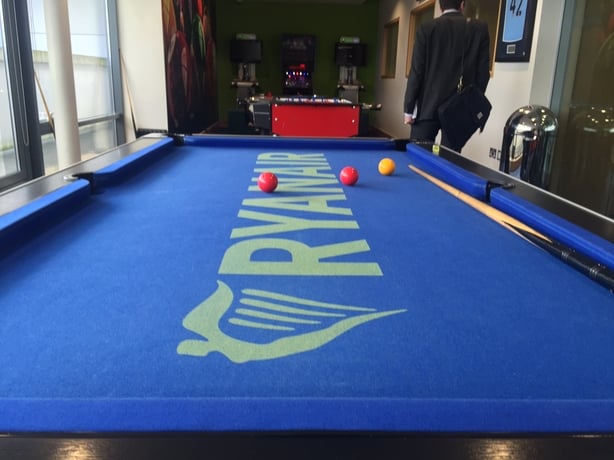 But, with the direction the airline is going in, it's definitely something we should get used to.
Another aspect of Ryanair's transformation is CEO O'Leary's apparent humility.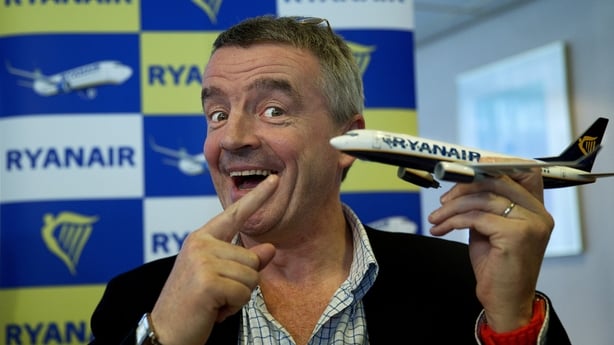 The controversial and bullish chief said of the shift to the AGP programme that "we don't know it all" and he admitted to "taking large doses of humility everyday as part of the Always Getting Better Programme".
But make no mistake - this is one of the most progressive airlines in the world and the clinical business practices that bred such success are no doubt still lurking in the background.
Ryanair recently announced it is leasing out a corporate jet it has purchased - could this be a further indication that the airline is straying from its roots?
Perhaps... if it weren't for the fact that the jet is used primarily for pilot training and O'Leary is only attempting to maximise a return on investment by leasing it during its 'down time'.
Furthermore, the 60 comfortable business-class style seats on the jet will be replaced with 140+ 'normal' seats during the busy summer period when the jet will be used on routes between the UK and Ireland.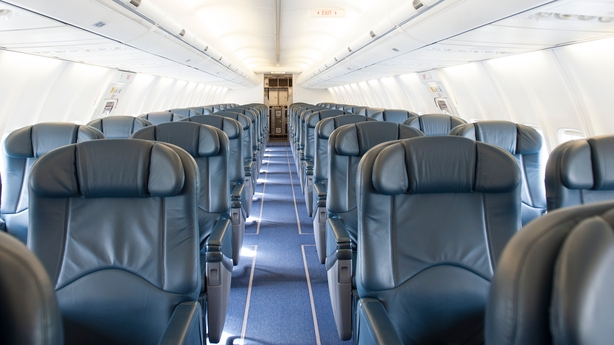 An act that highlights that the Ryanair approach we've come to know (and respect) is still very much alive and well.