Malaysia Airlines Berhad's chief executive and managing director Christoph Mueller will leave in September, well before the end of his three-year contract, the company has said.
The airline said in a statement Mr Mueller was leaving because of "his changing personal circumstances".
Mr Mueller will serve a six-month notice period to September 2016 and has expressed his intention to the MAB board to remain as a non-executive director, the carrier said.
"We are very disappointed to lose Christoph as CEO but we fully understand his reasons and respect his need to do this," MAB Chairman Md Nor Yusof said.
MAB has begun a search for a new CEO and is considering both internal and external candidates, it said.
Mr Mueller formally took charge in May last year to lead restructuring efforts at the airline formerly known as Malaysia Airlines Systems (MAS).
A veteran of a turnaround effort at Aer Lingus, Mr Mueller took over Malaysia Airlines in March 2015, charged with reviving the carrier that was racking up losses even before hundreds of people died in two 2014 crashes.
Malaysia state investor Khazanah took MAS private in 2014 as part of a €1.36 billion restructuring aimed at returning the carrier to profit within three years.
After cutting 6,000 jobs, slashing pay and trimming capacity by 30%, Mr Mueller said the major changes were done.
"I am proud of what we have achieved as a team in such a short time," Mr Mueller was quoted as saying in the statement.
"Unfortunately, personal circumstances will make it difficult for me to complete my full term."
MAS suffered twin disasters in 2014 after flight MH370, which was carrying 239 passengers and crew, disappeared in March.
In July 2014 another flight, MH17, was shot down over eastern Ukraine, killing all 298 people on board.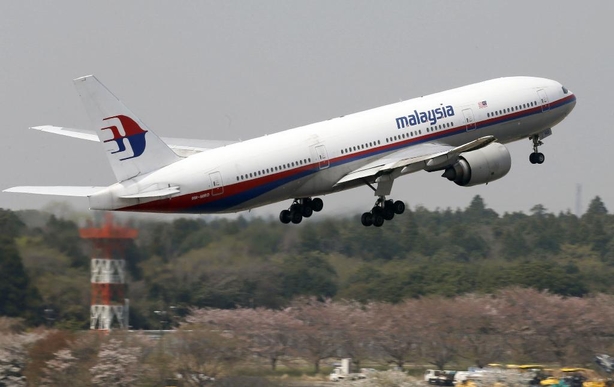 Malaysia Airlines is on track to return to profitability as the airline's restructuring effort is proceeding as planned and the company is finished laying off employees, Mr Mueller said in an interview in February.
The carrier wants to buy and own some aircraft once its targets are met, as its existing fleet structure is skewed toward leased planes, he said.