Hasbro, the second biggest US toymaker, has today reported better than expected quarterly profit and revenue.
The improvement was driven by strong demand for "Star Wars" action figures and the addition of Disney Princess dolls to its basket of toys.
The company also makes the Monopoly board game and My Little Pony toys.
It holds a number of lucrative licensing deals for making toys based on blockbuster franchises such as "Jurassic Park", "Star Wars" and "Avengers".
The company last year edged out larger rival Mattel for a license to make dolls based on Walt Disney's popular princesses such as Cinderella and Snow White.
Hasbro began selling Disney Princess and "Frozen" dolls in the latest quarter, helping sales of girls toys rise for the first time in six quarters.
The company said its expects sales from "Star Wars" merchandise this year to retain strong momentum with the launch of home entertainment versions of "The Force Awakens" in the spring and the release of "Rogue One: A Star Wars Story" in December.
Revenue from toys targeted at boys jumped 24%, driven by toy guns under the "NERF" brand and figurines based on "Star Wars" films.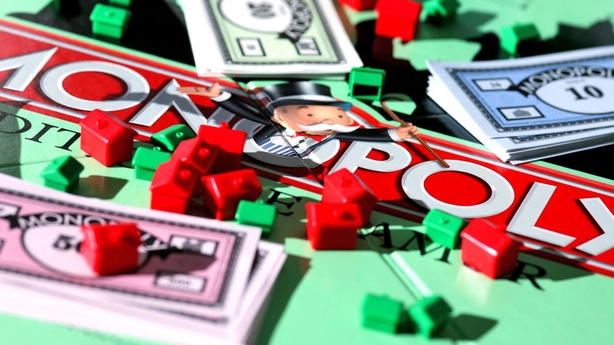 Net income attributable to Hasbro rose to $48.8m, or 38 cents a share, in the first quarter ended March 27 from $26.7 million, or 21 cents a share, a year earlier.
The company said its net revenue rose 16.5% to $831.2m from $713.5m.
Analysts on average expected a profit of 24 cents a share and revenue of $777.1m, according to Thomson Reuters.
Up to last Friday's close, Hasbro's shares had risen about 25% over the past 12 months.