Top politicians from Germany's conservative CSU party would like to see European Central Bank chief Mario Draghi replaced by a German when his contract expires, they told the Bild newspaper today.
"Mario Draghi's policies have greatly undermined the credibility of the ECB," the deputy chief of the CSU's parliamentary faction, Hans-Peter Friedrich, said.
His successor must "be a German, who feels an allegiance to the Bundesbank's tradition of currency stability," Friedrich said.
The Bundesbank is the German central bank on which the ECB was largely modelled when it took over the reins of monetary policy for all euro zone member countries.
The central bank's statutes stipulate that ECB presidents operate free from any political influence.
Draghi, who is Italian, took over as ECB president in 2011.
He is the third holder of the office after Dutchman Wim Duisenberg and Frenchman Jean-Claude Trichet and his eight-year contract runs until 2019.
During Trichet's reign, the then Bundesbank chief Axel Weber had been seen as a likely successor, but he quit his position amid tension over the ECB's monetary policy and switched to the private sector.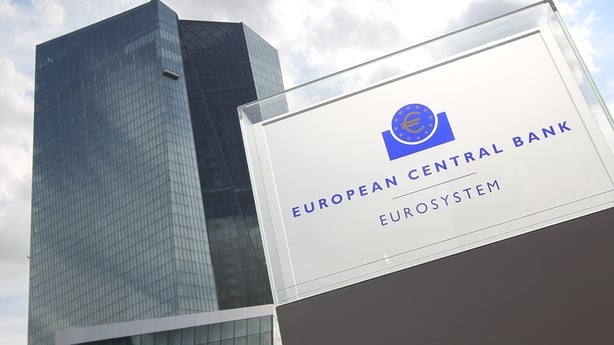 The ECB president is appointed by the heads of state and government of the European Union.
The central bank is increasingly under fire in Germany over its ultra-loose monetary policies.
German Finance Minister Wolfgang Schaeuble has been unusually frank about his growing displeasure at the ECB's decision to slash interest rates to zero, suggesting that the policies were helping foment political unrest in Europe's biggest economy.
German governments have traditionally steered away from commenting on ECB decisions so as not to be perceived as trying to meddle with the central bank's independence.
But record low interest rates are squeezing German banks' profits and also hurting the country's savers, and political figures are now speaking out.
The ECB is battling to push up the rate of inflation in the single currency area to levels it considers compatible with healthy economic growth.
It insists its mandate must only take into account the single currency area as a whole, not individual countries.
Meanwhile, the ECB holds its regular rates meeting on Thursday in Frankfurt, at which no further policy changes are expected.
Last month the European Central Bank unleashed a volley of interest rate cuts, additional monthly bond purchases and more cheap loans to banks.