The International Monetary Fund cut its global growth forecast for the fourth time in the past year today, citing China's slowdown, persistently low oil prices and chronic weakness in advanced economies.
The Fund holds its spring meeting - along with the World Bank - in Washington this week.
It forecast today that the global economy would grow at a rate of 3.2% in 2016 compared to its previous forecast of 3.4% in January.
In its latest World Economic Outlook, the Fund warned of widespread stagnation risk and said weaker growth could leave the global economy more vulnerable to shocks such as currency depreciations or worsening geopolitical conflicts.
The Fund called on global policymakers attending the IMF and World Bank meetings to take coordinated actions to boost demand with structural economic reforms, fiscal stimulus where possible and accommodative monetary policy.
"Lower growth means less room for error," the IMF's chief economist Maurice Obstfeld said in a statement.
"Persistent slow growth has scarring effects that...reduce potential output and with it, demand and investment," he added.
The new forecasts follow previous growth markdowns in July, October and January.
IMF warns of 'severe' economic damage from Brexit
Obstfeld said that global growth could easily weaken from the latest IMF forecasts which could reinforce a deflationary spiral of weak growth that erodes future output potential. He said this phenomenon is known in some economic circles as "secular stagnation."
He also noted that persistently lower growth could reinforce a sense of economic inequality and encourage nationalistic, protectionist policies, particularly in the euro area, which could also reduce potential.
IMF trims euro zone growth outlook, keeps spotlight on ECB
The euro zone economy will grow more slowly than thought and inflation will pick up only very gradually, the IMF said today.
This will put the onus on the European Central Bank to keep monetary policy ultra-loose for the foreseeable future, the fund added.
In its World Economic Outlook, in which it also urged governments to push through growth-focused reforms, the International Monetary Fund forecast the euro zone economy would expand 1.5% this year and 1.6% in 2017.
In its January outlook it had predicted 1.7% for both years.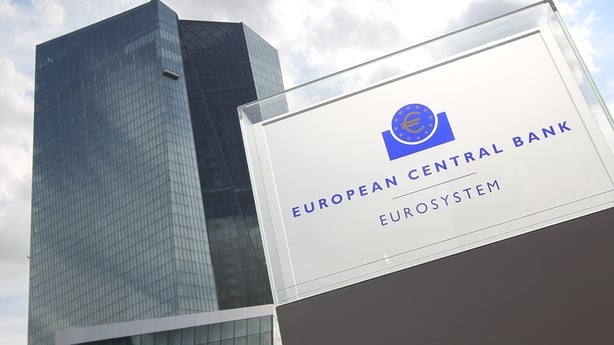 Euro zone inflation would reach 1.1% in 2017 as the ECB's ultra-low interest rates and bond buying gained traction, but it would rise only very gradually in the following years.
"The ECB's asset purchase programme has supported the recovery by improving confidence and financial conditions," the Fund said.
"But persistently low inflation and subdued growth point to the need for policy to remain accommodative for an extended period," it added.
Last month the ECB cut its three main interest rates and expanded its asset purchase programme, modified several times since its launch 13 months ago and which it now expects to run at least until March 2017.
"The ECB should continue to signal strongly its willingness to use all available instruments until its price stability objective is met," the IMF said.
The ECB forecasts euro zone inflation this year at 0.1% and 1.3% in 2017, still short of its target of just under 2%.slowdown" in emerging markets and advanced economies, the IMF said in its April 2016 World Economic Outlook.
To help the ultra-low rates impact the real economy, banks' balance sheets should be strengthened, the Fund said, while euro zone governments also had to play their part.
"With persistently high youth unemployment rates in many countries, skill erosion and its effect on trend employment are palpable concerns," the report said.
"Lowering disincentives to employment ... and putting in place better-targeted active labour market policies would be important to boost demand and minimize the scarring effect of long-term unemployment."
Reforms to improve firms' productivity, competitiveness, and investment prospects were also required, while the European Union needed to make full use of flexibility in its budget rules.
Meanwhile, the IMF has forecast Irish GDP growth this year of 5%. This compares to a recent growth prediction of 5.1% from the Central Bank.
For 2017, the IMF has forecast growth of 3.6% while in 2018 it said the Irish economy will grow by 2.7%. At that stage, Ireland will no longer be the fastest growing economy in the EU.
The Central Bank has pencilled in growth of 4.2% for next year.
IMF cuts US growth outlook, warns of rising protectionism
The IMF lowered its forecast for the US economy today and warned that the protectionist sentiments voiced in the US presidential election campaign were a threat to global growth.
In its newest assessment of global prospects, the IMF said the world's largest economy would continue to grow modestly - better than most other leading economies - but suffer from lagging growth in the rest of the world and the strong dollar.
The IMF said the US should grow by about 2.4% this year, compared with its January prediction of 2.6%.
It said that the US economy is generally sound domestically, weathering a sharp contraction in the energy industry with strong job creation, construction and consumer spending.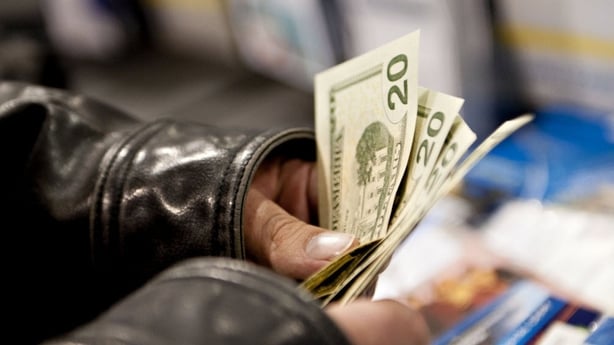 The Fund gave its stamp of approval to the cautious and slow tightening of monetary policy by the Federal Reserve, even as that stirs turmoil elsewhere as US interest rates edge higher.
But it included the US in urging major governments to invest more, in infrastructure for instance, to strengthen global growth overall and forestall further weakening of cross-border trade and investment.
It also warned that the US was contributing to a rise in dangerous protectionist and nationalist sentiment that could reverse gains in global economic integration.
In a reference to anti-free trade talk among a number of the candidates battling to win the US presidency in November's election, the IMF said: "In both the United States and Europe, the political discussion is turning increasingly inward."
It pointed to several sources of protectionist talk, including the structural disruptions of globalisation and a rise in income disparity broadly "seen as having favored economic elites while leaving others behind."
"Fear of terrorism also plays a role," the Fund said. But overall, "the result could be a turn toward more nationalistic policies, including protectionist ones."
IMF ups China's economic outlook
It also said that China's growth slowdown has severely dragged on global expansion and may have "substantial spillover effects.
With the outlook for global growth darkening, a sharper downturn in China "could lead to a more generalised slowdown" in emerging markets and advanced economies, the IMF said in its April 2016 World Economic Outlook.
"Basically we're all in this together, and what happens in one region will affect other regions," the IMF'sr Maurice Obstfeld said, adding that policymakers should "act now".
But the IMF raised its 2016 growth forecast for the world's second-largest economy by 0.2 percentage points to 6.5%, citing announced stimulus plans. It also increased its estimate for next year by the same amount, to 6.2%.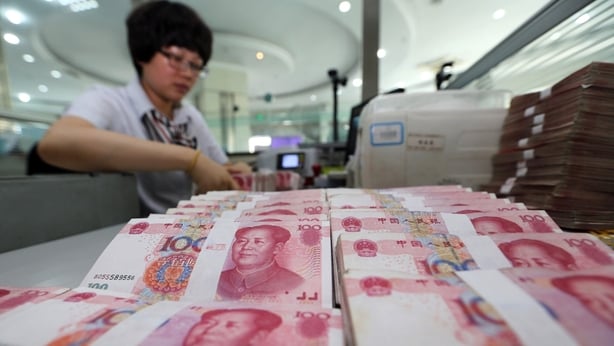 The figures still represent a significant fall on the 6.9% growth seen in 2015 - the slowest in a quarter of a century - and the sober report came as China struggles with a tough transition away from dependence on debt-fuelled investment and export industries.
Beijing has sought to reassure investors that it will make much-needed reforms to tackle overcapacity in steel and the manufacturing sector, but doubts about the authorities' ability and will have weighed on the outlook.
The IMF noted that "limited progress on key reforms" has fuelled concerns, "triggering turbulence in Chinese and global financial markets". It added that policy actions to quell market anxieties "have, at times, been ineffective and poorly communicated".
The weakness of corporate balance sheets and a large number of non-performing loans posed "risks to financial stability" in China, it said.
As the world's top trader of goods and a major buyer of commodities - accounting for roughly 40% of global demand for base metals in 2014 - the slowdown in China after decades of high-speed expansion "has entailed sizeable global spillovers through trade channels", the IMF added.
China accounts for more than 10% of global trade, according to the IMF, and a quarter of world investment.
If falling Chinese investment leads to a 1% drop in growth, it said, expansion in G20 economies will fall by 0.25%.
IMF warns of return of deflation in Japan
On Japan, the IMF said its economy would shrink next year as a sales tax rise dents consumer spending and it warned of a return to deflation.
The world's number three economy will expand 0.5% this year and then contract 0.1% in 2017, the Washington-based IMF said, reversing an earlier forecast for a 1% and 0.3% expansion respectively.
It also warned that inflation would sink into negative territory this year - way below the Bank of Japan's 2% target - due to weak energy prices and the growth-sapping impact of a strong yen.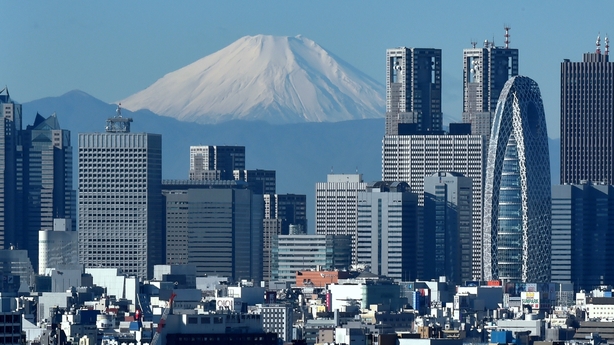 Japan's economy has been hit by the slowdown in China, while fears about global growth have pushed up the safe-haven yen, which is bad news for the profits of major exporters such as Toyota and Sony.
"The recent appreciation of the yen and weaker demand from emerging market economies are projected to restrain activity during the first half of 2016," the IMF said.
The revised forecasts mark another blow to Prime Minister Shinzo Abe's bid to conquer the deflation - a spiral of falling prices - that held back the economy for years.
Abe unveiled his plan, dubbed Abenomics, in 2013 to kickstart the economy with a vast government spending programme and huge monetary easing by the Bank of Japan.
But his pledge to shake up the highly regulated economy have made slow going, and doubts are growing over whether Abe's plan will succeed in bringing lasting growth.
The economy contracted in the last quarter of 2015 and the outlook among economists for this year is weak.
The IMF warned today that consumer spending would take a hit in 2017 when Tokyo is expected to raise the national consumption tax to 10% from 8%.
Japan's economy fell into a brief recession in 2014 when Tokyo increased the tax to its present level as it looked to raise more revenue to pay down a staggering national debt.
The IMF reiterated its call for Japan to open up its economy and said it stood behind the BoJ's massive monetary easing campaign to prop up the economy.
"Structural reforms that raise productivity are vital," the Fund said.
Japan's fast-ageing population was a worry for future growth, and more efforts should be made to boost the number of workers, particularly an under-utilised pool of female workers, the IMF added.
"Japan's medium- to long-term growth prospects remain weak, primarily reflecting a declining labour force," it said.