The European Central Bank is willing to ease monetary policy further, according to three top officials including its president, who echoed his US peers' concerns about an uncertain outlook for the global economy.
This year would be another challenging one for the ECB, Mario Draghi wrote in the bank's annual report released today.
"We face uncertainty about the outlook for the global economy. We face continued disinflationary forces. And we face questions about the direction of Europe and its resilience to new shocks," he wrote.
Draghi's downbeat tone echoed that of policymakers at the Federal Reserve.
Minutes of the Fed's March policy meeting released last night revealed "participants generally saw global economic and financial developments as continuing to pose risks."
Meanwhile, ECB governors were broadly in agreement that strong action was needed when they met to loosen monetary policy on March 9 and 10, a public record of their meeting revealed today.
However some disagreed on elements of the package.
The minutes of the meeting show that governors from around the euro zone had been told that the global economic outlook had got worse and widely supported action although some had reservations.
"While, overall, members widely agreed on the need for comprehensive policy action, different views were expressed with regard to the individual components of the proposed package," officials wrote in their account of the gathering.
Citing the example of the charge imposed on banks for parking money with the ECB, the minutes said: "Concerns were raised about possible undesirable side effects that could arise from moving further into negative territory. A further cut could unduly increase the pressure on banks' profitability."
The ECB cut its three interest rates, expanded its asset purchases by one third and launched a new round of cheap loans for banks at its March meeting.
Draghi today insisted that "the ECB does not surrender to excessively low inflation", a message that shows willingness to act.
Such action could involve a revamp of the ECB's bond-buying scheme, although it could take another form.
ECB ready to take more action to boost economy if needed
The ECB's chief economist Peter Praet, speaking to an audience of economists in Frankfurt, also emphasised the bank's readiness to take further steps if necessary.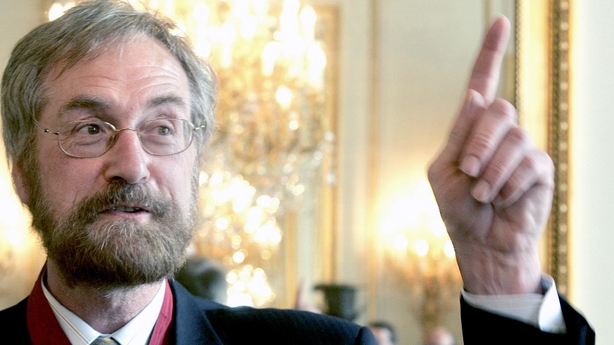 "If further adverse shocks were to materialise, our measures could be recalibrated once more commensurate with the strength of the headwind," he said.
Draghi said the ECB's quantitative easing stimulus, under which it effectively prints money to buy mainly sovereign bonds, would boost economic output in the euro zone by around 1.5 percentage points between 2015 and 2018.
His deputy, Vitor Constancio, emphasised this message at a hearing at the European Parliament in Brussels but added other policymakers, particularly in governments, must also do their part to boost growth.
"The ECB has done and will continue to do whatever is needed to pursue its price stability objective which now implies also trying to foster growth," Constancio said.
"However, other policies must also act," he said, referring to the need for reforms to tackle unemployment as well as spending, where possible, to bolster growth.