UK bookmaker William Hill has today warned on its full-year profit, citing Cheltenham festival losses and new rules that have dented income from high-value online customers.
Its shares closed down 11% on the London Stock Exchange today.
A tougher regulatory environment and advances in mobile technology are changing the face of Britain's gambling sector.
Former market leader William Hill has slipped down the pecking order after merger deals among rivals such as Ladbrokes and Paddy Power Betfair.
The larger companies can divert savings into higher marketing spend and potentially offer a wider array of improved products on smartphones and tablets.
William Hill, meanwhile, has been hit hard by regulatory changes that allow customers concerned by the level of their gambling to instigate self-imposed temporary exclusions from a company's betting services.
Customer self-exclusions in the first quarter rose 50% from the previous three months, analysts said.
"It seems that William Hill's larger exposure to high-value gaming customers has led to it being impacted more by recent regulatory changes governing self-exclusion," they added.
Profit at William Hill's online segment, which contributes about 35% to overall revenue, is expected to fall by between £20-25m this year, the company said.
Online gross win margins were 190 basis points below expectations at 6.2% in the first quarter, it said, hurt in part by results at the Cheltenham horse racing festival.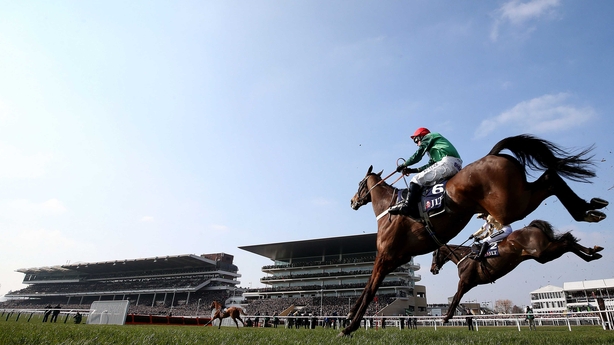 "55% of the winners were either the first or second favourite ... so in summary, all the favourites punters wanted to bet on actually came first," the company's chief executive James Henderson told Reuters.
The company is not alone in cursing Cheltenham this year. Ladbrokes, which analysts said had greater exposure to horse racing than William Hill, bemoaned "the most expensive week here that we can remember".
William Hill said it expects 2016 operating profit to be in the range of £260-280m, compared with £291.4m last year.