British Chancellor George Osborne has said the UK economy was growing faster than in any other major advanced country in the world and was "on course for a budget surplus".
Unveiling his 8th budget, Mr Osborne warned of a "dangerous cocktail of risks" from global economic instability but said Britain was well-prepared to handle it "if we act now so we don't have to pay later".
"Britain has learnt to its cost what happens when you base your economic policy on the assumption you have abolished boom and bust. Britain is not immune to slowdowns and shocks," the Chancellor stated.
But he said that Britain has a choice. "We can choose to add to the risk and uncertainty, or we can be a force for stability".
The Chancellor also used his Budget speech to argue that Britain will be "safer, stronger and more secure" if voters choose to remain in the EU in the referendum.
Mr Osborne said the government was still on course to record an overall surplus by 2019-20 - one of the targets he has set himself.
But he confirmed that he would miss another key aim, for debt to be falling as a proportion of GDP this year.
The Office for Budget Responsibility (OBR) has revised down its growth estimates for this year from 2.4% to 2%, while next year it is expected to be 2.2% instead of 2.4%.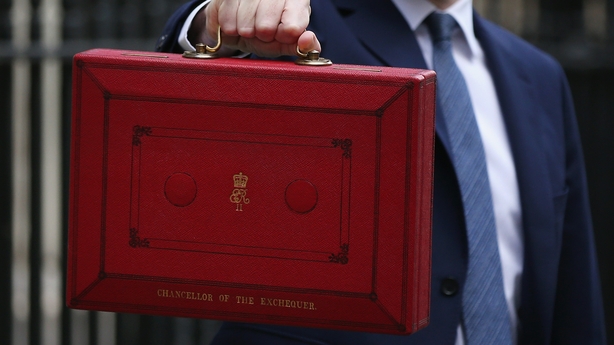 Mr Osborne also said the independent watchdog had cautioned in its forecasts of the "risks" of leaving the European Union.
Setting out his determination to "act now so we don't pay later", he said the government would be seeking an extra £3.5 billion of savings by 2019-20.
Mr Osborne also announced plans to cut the UK Corporation Tax rate from 20% to 17% by April 2020, declaring: "Britain is blazing a trail. Let the rest of the world follow."
After record employment figures released this morning, the OBR is forecasting one million more jobs over the course of the current UK Parliament.
Mr Osborne said that, far from predictions that new jobs would be low-skilled and part-time, some 90% are in skilled occupations and three-quarters are full-time.
The OBR has also forecasts lower inflation, at 0.7% this year and 1.6% next year.
Meanwhile, major tax cuts were announced by the Chancellor for the oil and gas industry, which has been hit by falling global prices.
The supplementary charge was slashed from 20% to 10% and Mr Osborne said he was "effectively abolishing Petroleum Revenue Tax".
Mr Osborne also took a number of steps to help small UK businesses in the new world of online shopping and what he termed "the great unfairness" they face when they compete with global giants like Amazon and eBay.
New actions will tackle overseas retailers who who store goods in Britain and sell them online without paying VAT.
And UK micro-entrepreneurs who sell services online or rent out their homes through the internet will benefit from two new tax-free allowances each worth £1,000 a year.
The Chancellor also announced that he is permanently raising the threshold for small business rate relief from £6,000 to a maximum of £15,000 and for the higher rate from £18,000 to £51,000.
He said this would mean that, from April next year, 600,000 small businesses will pay no business rates at all, at an annual saving for them of up to nearly £6,000. A further quarter of a million businesses will see their rates cut.
The UK will introduce a sugar levy on soft drinks in two years' time to tackle a growing obesity crisis, finance minister George Osborne said in a surprise move in today's budget.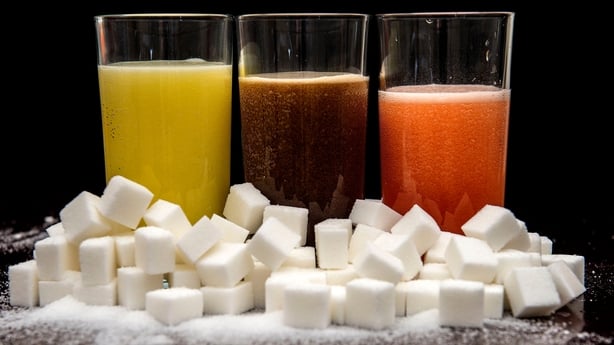 Osborne said the planned levy, which would be imposed on companies and based on the sugar content in drinks, would raise £520m.
Scandinavian countries have imposed similar taxes, with varying degrees of success, for many years, and in 2012, France and Hungary joined that list, followed by Mexico in 2014.
Meanwhile, shares in gambling companies such as Paddy Power Betfair, Ladbrokes and William Hill rose today, with traders citing relief that the British budget did not unveil any strict, new taxes on the sector.