Aviva Ireland said its operating profit rose by 39% at €85m for last year, up from €61.1m the previous year, and its best performance in five years.
Yesterday the company announced the sale of its health business to Irish Life. Aviva holds a 70% stake in Aviva Health, a joint venture with AIB, which owns the remaining 30%.
In today's results statement, Aviva said the value of new business in life and pensions in Ireland jumped by 97% to €22.2m.
In its general insurance business, gross written premium grew by €48m year on year while its customer numbers rose by 6%.
Aviva Ireland's combined operating ratio - its key measure for profitability in general insurance - improved two percentage points to 94.6% despite the increase in claims costs in the market.
It said that despite floods in December, last year was overall a "benign" year, adding that the impact of weather was lower than its long term projections.
"We remain committed to fighting all suspected cases of fraud, irrespective of the cost and in the interest of our customers," commented Hugh Hessing, Aviva Ireland's chief executive.
The company's life insurance business also made "great progress" with a 27% rise in operating profits to €34m. The value of new business grew significantly last year, the company added, up 97% to €22.2m.
"As the economic recovery gathered pace in 2015, our investment products attracted a significant increase in our share of a growing savings and investment market," Mr Hessing noted.
After a challenging first half year, the performance of its health business picked up significantly in the third quarter of the year as it reported a 43% increase in profits to €17.5m.
"Today's results show that our strategy of disciplined underwriting and risk management is working," the company's CEO said.
"Our business is underpinned by the solid foundation laid over the last two years and strengthened by appointments that have enhanced our capability in key areas," Mr Hessing added.
Aviva Ireland has a workforce of 1,150 across three locations - Dublin, Galway and Cork.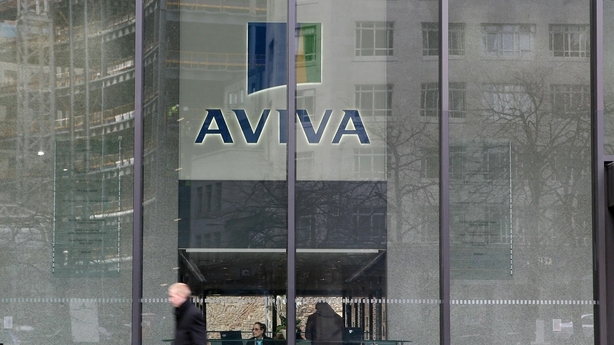 Meanwhile the company's parent, the Aviva Group, said today that the insurer could give cash back to shareholders, after it beat forecasts with a 20% 2015 operating profit rise.
The Aviva Group reported a solvency capital ratio under new European rules of 180%, at the top of its 150-180% target range.
A ratio of 100% shows insurers have sufficient capital to cover underwriting, investment and operational risks.
Mark Wilson, Aviva Group's CEO said the company's strong capital position meant it could grow businesses organically, and reiterated it could also make "bolt-on" acquisitions in markets such as Poland.
Aviva bought rival Friends Life last year in a £5.6 billion deal, creating a market leader in life insurance.
The life and general insurer said it would achieve its target of £225m in integration synergies in 2016, a year ahead of schedule, and that it expected £1.2 billion in capital synergies.
Aviva's operating profit of £2.7 billion came in above expectations of £2.49 billion from a forecast compiled by the insurer.
Its combined operating ratio, a key measure of performance in its general insurance business, strengthened to 94.6% compare to a forecast of 96%. A level below 100% indicates an underwriting profit.
Aviva said floods in Britain in December had cost it £132m.
The company said it would pay a final dividend of 14.05 pence per share and total dividend of 20.8 pence, up 15% from 2014 but below a forecast of 21.2 pence.