Swiss watchmaker TAG Heuer has said it is severing ties with Maria Sharapova as the world's highest-paid female athlete started to count the cost of a failed drug test and likely ban from tennis.
Sports firm Nike and German luxury car maker Porsche also said they were suspending their relationship with the five-time Grand Slam champion as the 28-year-old Russian awaits a decision on whether she will be banned.
The failed drug test at January's Australian Open, one of four annual Grand Slam events, will be costly for her at a time when sports bodies and sponsors are taking a tough line following a series of corruption and doping scandals.
Ms Sharapova earned $29.7m (€26.9m) last year, Forbes magazine reported, and most of it came from endorsements, appearances and royalties rather than her victories on court.
She was the world's highest-paid female athlete last year for the 11th consecutive year, and Forbes put her off-court career earnings at more than $200m (€181m).
"We're now entering a zero-tolerance era for sponsors," said Rupert Pratt, co-founder of sports sponsorship agency Generate.
"It is now seen as not acceptable to 'stand by your man' because of the amount of scrutiny corporates are now under."
Ms Sharapova, who lit up women's tennis when she won Wimbledon in 2004 as a 17-year-old and is still ranked among the top players, announced yesterday she had tested positive for meldonium, which is used to treat diabetes and low magnesium.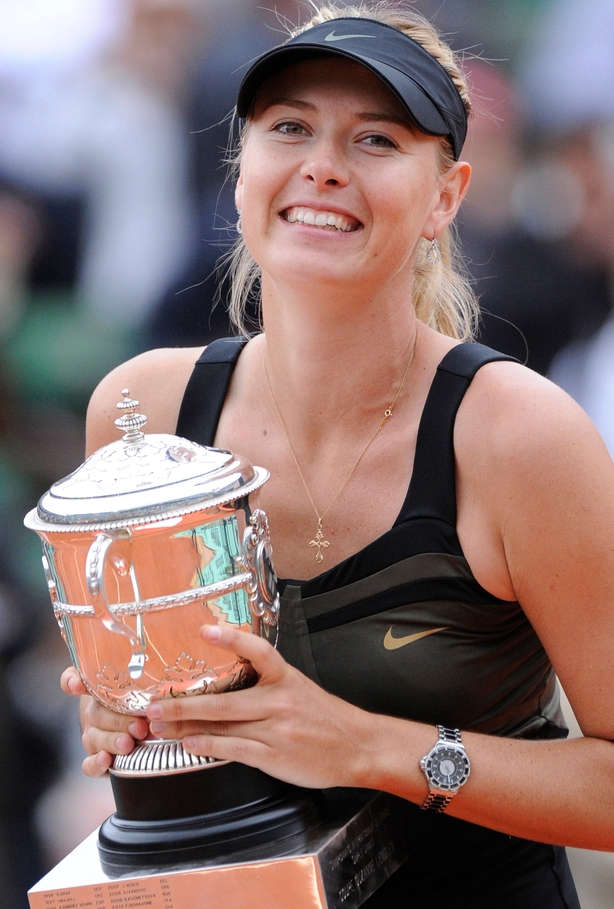 She said she had been taking the substance for a decade for health reasons and had not read an email informing her that a ban on its use in sport, imposed by the World Anti-Doping Agency (WADA), had come into force on 1 January.
She will be provisionally suspended from playing tennis from 12 March and could be prevented from competing for Russia at the Rio de Janeiro Olympics this year.
Ms Sharapova's deal with Tag Heuer had expired at the end of 2015, and the company had been in talks to extend the collaboration.
"In view of the current situation, the Swiss watch brand has suspended negotiations and has decided not to renew the contract," TAG Heuer, a unit of French luxury goods group LVMH, said in a statement.
Porsche, a division of Volkswagen, said it was suspending Ms Sharapova's role as its brand ambassador.
"We regret the current news about Maria Sharapova. Until further details emerge and we are able to analyse the situation, we have decided to suspend planned activities," it said.
It followed Nike, the world's largest sportswear maker, which said it was "saddened and surprised" by the news when it announced it was putting ties on hold with the player.
Another sponsor, cosmetics maker Avon Products, declined to comment on its endorsements.