Germany's Commerzbank has named retail banking head Martin Zielke as its next chief executive officer from May 1, as the country's second-biggest lender prepares to set medium-term targets.
Zielke, 53, will take over from current CEO Martin Blessing.
Blessing had steered Commerzbank through the turbulence that followed its takeover of Dresdner Bank in the midst of the financial crisis.
The German government had to bail out Commerzbank with more than €18 billion in funds at the time and Berlin still holds a more than 15% stake in the lender.
Since then, the 52-year old Blessing has returned Commerzbank to profit and to paying a dividend, cut risky assets and strengthened its capital base.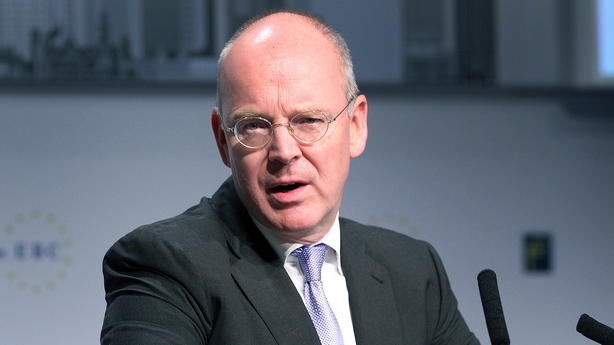 But Blessing, who announced in November he would step down this year, has refrained from giving the lender a fresh direction, preferring to leave that task to his successor.
Trained at larger rival Deutsche Bank before studying business administration at Goettingen University, Zielke has held positions in retail, corporate banking and finance at Commerzbank, including serving as chief financial officer of real estate unit Eurohypo.
He joined Commerzbank's management board in 2010 with responsibility for retail banking business.
He had sought there to expand the division's revenue and product offering through mobile, online and branch business while keeping costs stable in a highly competitive German market.
Zielke pared back hundreds of bank branches from a network that had expanded due to Commerzbank's takeover of peer Dresdner Bank in 2008, trimming his division's ratio of costs to income to below 80% last year, from 85% a year earlier.
His quiet restructuring of his branch network stood in contrast to more radical revamps at other European lenders such as HVB but was in keeping with his style of avoiding the spotlight, said one long-time associate.
Zielke's division has won more than 800,000 new customers over the last four years, helping to boost operating profit to more than €750m last year, from around zero when he took over responsibility for retail.
The incoming CEO thus beat, a year early, his own target of earning more than €500m in operating profit by 2016.