Absolute debt levels continue to increase, with ratings agency Standard & Poor's projecting that total outstanding global sovereign commercial debt stock will rise by almost $1 trillion during 2016.
It expects the debt level to reach $42 trillion by the end of this year (or +2.3%, at projected market exchange rates).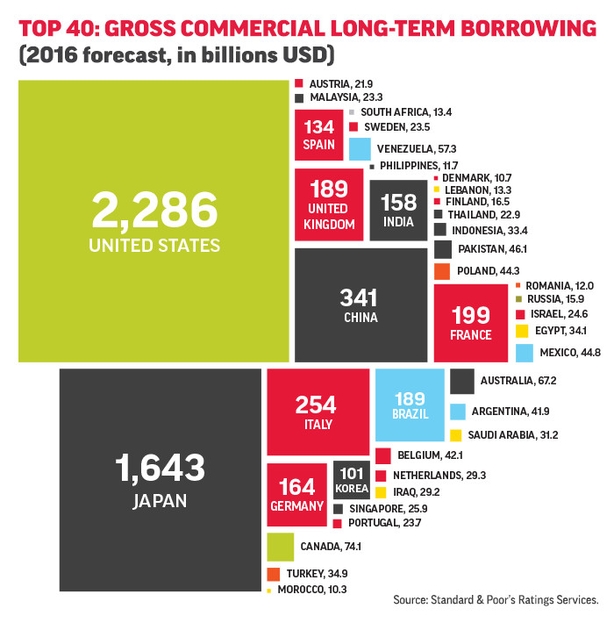 The US and Japan are set to again be the most prolific borrowers this year, accounting for 58% of the total, followed by China, Italy, and France.
Meanwhile, global commercial borrowing is forecast to fall by $154bn, or 2%, according to the Standard & Poor's Ratings Services' latest Global Sovereign Borrowing Report.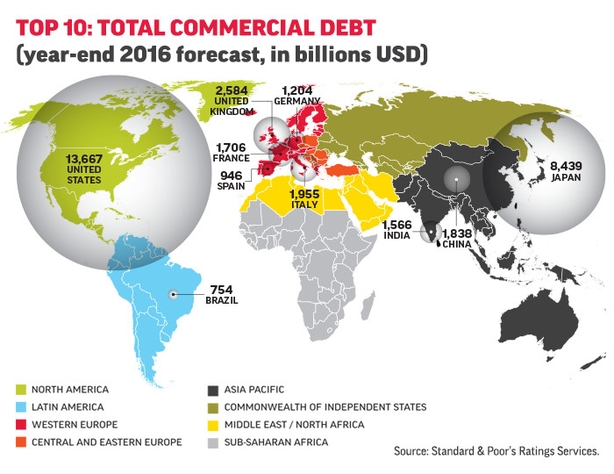 The ratings agency says commercial borrowing by the 131 countries it rates will drop to $6.7 trillion this year.