Manufacturing activity across much of Asia shrank in February with China suffering a seventh month of decline in a row.
The data will come as a blow to policymakers who only a day earlier resumed an easing cycle in a fresh effort to spur growth.
Business surveys from China to Indonesia showed no signs of reversing a weakening trend, forcing factories in the trade-reliant region to shed yet more jobs and cut prices.
This move that could worsen a global disinflationary trend.
Today's grim news will sharpen the focus of officials in the world's leading economies who declared at a weekend G20 meeting that they needed to look beyond ultra-low rates and printing money to reanimate growth.
China aims to lay off 5-6 million workers from "zombie enterprises" over the next two to three years, two sources with ties to the country's leadership told Reuters.
Meanwhile, Australia's central bank governor, Glenn Stevens, observed today that conditions have become more difficult for a number of emerging market economies and noted that "China's growth rate has continued to moderate."
Stevens, who attended the Shanghai G20 meeting, made those comments after leaving interest rates at a record low 2%. He kept a conditional easing bias in a widely expected outcome.
Survey after survey served to remind how challenging the current environment is.
Japan's factories saw their weakest growth in eight months, while Indonesia and Malaysia contracted for the 17th and 11th month respectively, according to survey compiler Markit.
Taiwan went into reverse gear for the first time in three months as orders wilted.
India was perhaps the only standout, and for merely maintaining modest growth driven by cutting prices to attract demand.
The Nikkei/Markit Manufacturing Purchasing Managers' Index held steady at 51.1, the second month above the 50 mark that separates growth from contraction.
By contrast, China's official Purchasing Managers' Index (PMI) stood at 49 in February, down from 49.4 and below the 50 mark for a seventh month.
A private survey, the Caixin/Markit China PMI, which focuses on small and mid-sized companies, fared no better, falling to 48, from 48.4, and undershooting market expectations of 48.3.
Analysts said some of the weakness in China's PMIs was probably due to the long Lunar New Year holidays, but they pointed to a worrying fall in the index's employment gauge which dropped to its lowest since January 2009.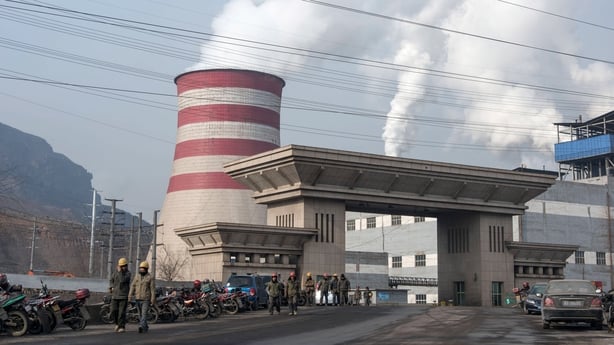 Underscoring how a slowdown in China is putting trade-reliant economies on the skids, South Korean exports in February tumbled in their 14th consecutive month of declines.
Job destruction from a slowing Chinese economy and reform of bloated state enterprises will put pressure on policymakers to come up with measures to create employment as Beijing finalises its plan for China's development over the next five years.
The People's Bank of China (PBOC) yesterday announced it was cutting the amount of cash that banks must hold as reserves for the fifth time since February 2015.
The 50-basis-point cut to the reserve requirement ratio (RRR) is designed to release an estimated $100 billion of long-term cash into the bank system, in hopes it will flow through to the wider economy.
Analysts expect the PBOC will have to do more including cutting interest rates this year.