Growth in the country's manufacturing sector saw its slowest pace of growth in two years in February as new orders weakened, new figures show today.
The data suggests that a difficult global economic outlook may be starting to affect the euro zone's fastest-growing economy.
Investec's Manufacturing Purchasing Managers' Index fell to 52.9 in February from a six-month high of 54.3 in January.
This was its lowest reading since February 2014 but remained above the 50 line that separates growth from contraction for a 32nd month.
"The global headwinds may be starting to weigh on the manufacturing sector here," Philip O'Sullivan, chief economist at Investec Ireland said.
Globally, 2016 has so far been characterised by financial market volatility caused by investors fretting over China's economic performance and the limited scope for fiscal stimulus to boost broadly sluggish growth elsewhere.
The weakness in today's manufacturing data was largely driven by the new orders component of the index, which fell to 54 from 57.7. This was the weakest pace of growth in demand for new business since November 2013.
"We suspect that at least a part of this relates to recent euro strengthening, although we should note that some respondents cited the US and UK as the main source of new export orders," Mr O'Sullivan said.
Despite the slowdown, manufacturers continued to increase their staffing levels during February and extended the current sequence of job creation to 33 months.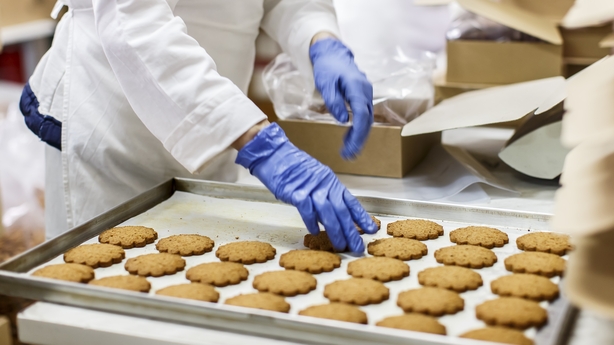 Investec said that the latest rise in employment was solid, as the pace of jobs growth picked up for the second month in a row.
"Efforts to raise output and positive expectations regarding the future were behind the latest increase in employment," the survey said.
Meanwhile, falls in the prices of commodities such as oil and raw materials including food and polymers led to another reduction in input costs last month.
Investec noted that input prices have now decreased in each of the past six months, and the latest decline was the strongest since November 2009.
And as in January, output prices at manufacturing firms decreased in February. The rate of deflation was solid and the fastest since October 2014. Lower costs for inputs such as meat and dairy had contributed to reductions in charges, with competitive pressures also mentioned, Investec said.