Longford Co Council has given the planning permission a green light for the new €233m holiday village Center Parcs development.
The project, which will create 750 jobs during the construction stage and 1000 jobs on a permanent basis when up and running, has been approved subject to certain conditions.
Members of the public now have four weeks to appeal the decision to An Bord Pleanála.
Center Parcs submitted its planning application last autumn to develop the holiday village on a 395-acre site at Newcastle Wood, 5km outside Ballymahon.
The new centre would bring 250,000 visitors to Longford each year, according to the company.
The proposed holiday village would comprise 470 Lodges and 30 apartments, as well as over 100 indoor and outdoor activities.
The company announced in April that it had chosen the Longford site after it signed an option agreement with Coillte.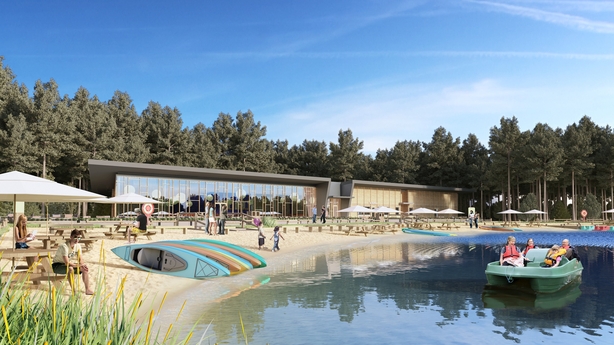 Commenting on Longford County Council's decision, Martin Dalby, Center Parcs' CEO, said it was a very important milestone for the company. 
Mr Dalby said that engagement and dialogue with the local community in Ballymahon and the wider Longford area has been an important part of the company's approach, and will continue during the next steps of the planning process. 
"The positive outcome recognises the transformative impact Center Parcs Longford Forest will have on the Midlands region in terms of jobs, tourism and wider economic benefits," he added.