British insurer RSA has today posted a 2015 operating profit of £523m, up 43% on a year earlier. 
Analysts in a company-supplied forecast had expected an operating pre-tax profit of £481m.
The insurer said its net written premiums totalled £6.8 billion, down 3% but in line with forecasts. 
"In 2015, we delivered both value and risk reduction from successful disposals, Solvency II approval and a positive UK pension agreement," chief executive Stephen Hester said in the company's results statement
"The group's strategic restructuring will complete in 2016 as remaining contracted disposals close," he added.
The comany said its Irish operations saw an operating loss of £26m, much reduced from the £97m loss reported in 2014. 
The company said it expected to return to an operating profit in Ireland this year.
RSA had to inject almost €400m in capital into its Irish operations because of losses resulting from historic accounting issues and underprovision for claims.
The company said today that the gross cost of storms across Ireland, the UK and Scandinavia in November and December of last year was £174m.
 
RSA published an end-2015 solvency capital ratio of 143% under new European capital rules, and set a target ratio of 130-160%. 
A solvency ratio of 100% means that an insurer has set aside enough capital to meet underwriting, investment and operational risks. 
The firm had a combined ratio of 96% compared to a forecast of 97.1%. A level below 100% indicates an underwriting profit. 
RSA also said it would pay a final dividend of seven pence and total dividend of 10.5 pence, compared with a forecast of 10.4 pence. It paid a total dividend of two pence in 2014.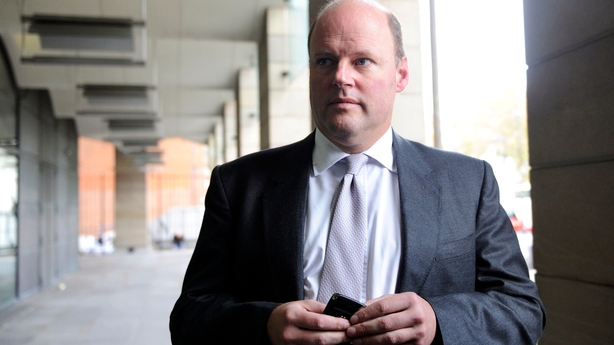 Stephen Hester said the company sees 2016 as the last major restructuring year with disposals and balance sheet work completing "and the heavy lifting of core business improvement and cost reduction action continuing". 
"We expect challenging markets and to rely on self-help to progress. Despite these headwinds we face the future with determination and confidence," he added. 
Meanwhile, Hester said that a British exit from the European Union could have a negative impact on the insurer's business and investment returns.
His comments underscored a warning from top executives about the impact of withdrawal. 
Hester was one of 36 chief executives of companies in the blue chip FTSE 100 index who this week signed an open letter saying that leaving the EU would put the British economy at risk, though some Brexit proponents seized on the lack of other CEO names from the list.
"Half of our market value comes from our European businesses, and in all of our markets, some of our major competitors are European," Hester said. 
"A level playing field between European competitors and ourselves is valuable to us in the long run," he stated.
The possibility of Brexit was also likely to cause market turmoil, Hester added.
Former Royal Bank of Scotland boss Hester was brought in two years ago to turn around RSA. He previously called the aborted £5.6 billion takeover by Zurich a distraction. 
Hester told a media call today that the group had received no other approaches after the Zurich bid fell away.