Ireland has the highest level of shadow banking assets in the world as a percentage of GDP, according to figures from the Financial Stability Board, a group of global regulators.
Shadow banking is lending by entities outside the traditional banking industry.
A report from Bloomberg said that Ireland ranks with China as the biggest centre for non-bank finance after the US and UK, with €2.3 trillion of assets.
The country's shadow banking system - including hedge funds, mutual funds and insurers - is over 10 times the size of the Irish economy, the news agency adds.
While most of the network falls under the remit of the authorities in Ireland or elsewhere, unregulated vehicles - including special purpose vehicles - account for about €0.5 trillion, the board's survey found.
Bloomberg said that Irish authorities have begun collecting data on SPVs and joined last year in the annual survey of shadow banking by the Financial Stability Board. 
The report examined 26 jurisdictions, though some countries with large shadow-finance operations - such as Luxembourg - did not take part.
Shadow-banking assets have swelled since the financial crisis - and not just in Ireland.
Non-bank firms internationally have extended credit of up to $36 trillion by the end of 2014, after climbing by about $1.3 trillion a year since 2011, the FSB said.
Up until late last year, Irish SPVs had no obligation to alert the Central Bank to their presence in Dublin or to explain their purpose, except where their activities touched on regulated areas, Bloomberg said.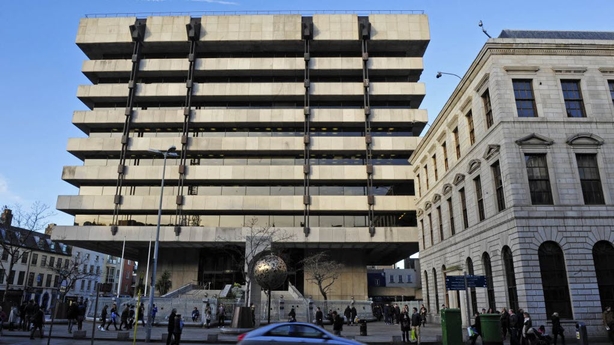 The Central Bank said in a report last July that officials faced a challenge in monitoring SPVs because of the "complexity and opaqueness of their transactions". 
Today's report from the FSB show that the biggest borrowers through these vehicles are in the US, UK, Germany, France, Italy, Russia and the Netherlands.
Finance Minister Michael Noonan recently told that Dáil that there were about 2,100 companies in Ireland who have set up under the legislation that governs SPVs.
Mr Noonan said that even the tax authorities did not know how many assets these firms held.
The ECB also said that "risks may be building up in part of the shadow banking sector for which a statistical breakdown is not readily available".