Many of Britain's demands for EU reforms are "justified and understandable," German Chancellor Angela Merkel said today ahead of a key European summit on the UK's membership in the bloc.
"These are not just about Britain's individual interests on some issues or questions, rather it's about several points that are justified and understandable," she told parliament.
Ms Merkel was laying out her government's position on the eve of the EU meeting.
"Like David Cameron, I believe that it is necessary for the EU to improve our competitiveness, transparency and reduce bureaucracy. Germany has shared these concerns for many years," she said.
Even the controversial proposal to curb benefits to European Union migrants in Britain is "justified and understandable because the jurisdiction for each respective social system lies not in Brussels but in each individual member state," she said.
"Therefore, it is only natural for every member state to be able to protect its social system against abuse," the German leader added.
Mr Cameron wants to restrict EU migrant workers' access to benefits such as in-work tax credits, child welfare payments and state-subsidised housing, for a four-year period.
However, many EU member states particularly from the former eastern bloc view this as discriminatory and at odds with the bloc's principle of free movement.
Merkel also lent support to Cameron's call for a deal that will protect Britain, which does not use the euro, from having to contribute financially to protect the euro zone.
Cameron however wants all 28 members in the bloc to have a say in any issue that affects the whole of the EU, such as the euro, and not just the 19 in the euro zone.
"I share with David Cameron the view that member states that use a currency other than the euro should not be ignored in important questions," she said.
"Our aim must be to prevent discrimination while at the same time allowing for a differentiation when necessary," Merkel stated.
She added that this principle was compatible with the fact that the euro zone will "continue and is in fact taking the necessary decisions for itself".
Meanwhile, French Prime Minister Manuel Valls said today that Britain's exit from the European Union would be "a shock" for Europe but that members could not pick and choose rules that suit them.
"We believe and we hope" that a deal is possible to keep Britain in the EU, Valls told France's parliament.
"Because the departure of Britain would signify a shock for Europe, but more importantly a shock to the way the world sees Europe, which is already in crisis," he stated.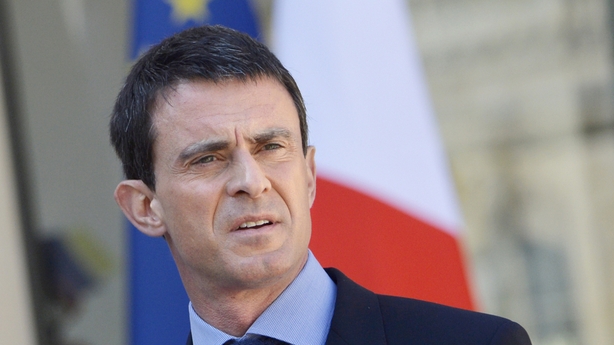 A summit of all 28 EU leaders will take place in Brussels on Thursday and Friday, at which British Prime Minister David Cameron hopes to win backing for a package of reforms to his country's relationship with the bloc.
Cameron says the reforms are necessary to convince Britons to vote to stay in the EU in a referendum that could take place as soon as June.
Valls said France would be "particularly vigilant" on the issues of free movement of EU citizens, and relations between countries in the eurozone and others.
"Europe should be a place of solidarity between states and we cannot choose 'a la carte' based on what suits us," Valls said.
"Europe is a whole that we can adapt, but we can't rework it only according to our particular interests, otherwise a line is crossed," he said.
Every effort must be made to keep Britain within the European Union, Italian Prime Minister Matteo Renzi said today.

"We must make every possible effort to keep Britain in the EU," Renzi said in a speech to parliament.

"I hope we can reach a good compromise," Renzi said, ruling out drastic measures that would change the nature of the euro zone or the single market.
"Should we accept everything Londonasks? Of course not. It is a negotiation," he said.