600 jobs by four different companies have been announced for counties Dublin, Carlow, Cork and Tipperary.
The majority of the jobs are expected to come on stream by the end of this year.
Half of the 600 positions announced this morning are being created by pharmaceutical companies.
In Dublin, APC Ltd opened its new process research facility in Cherrywood.
The company, which helps convert molecules developed in the lab into finished products ready for manufacturing, is to create 100 high-skill jobs over the next 18 months.
Earlier, pharmaceutical company MSD announced it will create 200 jobs in quality, engineering, supply chain and commercial operations, across three of its Irish sites by the end of this year.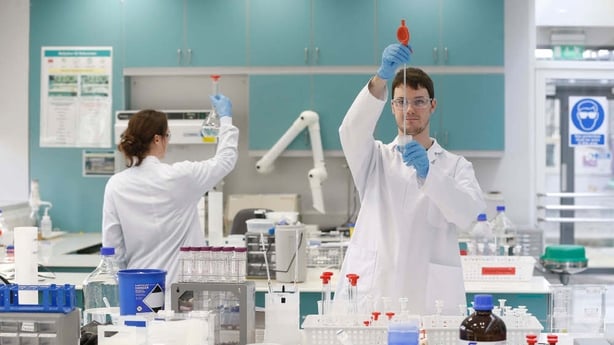 110 jobs are to be created in the company's Carlow facility; 50 at its Cork base and a further 40 in Co Tipperary.
Elsewhere Swissport Ireland Limited said it is creating over 200 jobs at Dublin Airport.
The company saw its ground handling business grow by 23% over 2015.
It is recruiting staff for positions in the areas of customer service agents, ramp handling agents and flight operations.
Separately, the Dalata hotel group announced the development of a new Dublin city centre hotel on the former Charlemont Clinic site.
Last month, Dublin City Council granted permission, subject to conditions, for a four-star 181-bedroom hotel with restaurant, café/bar and business facilities.
The permission also includes three residential apartments and basement car parking.
The company plans to invest €40 million in the project and create around 100 jobs when the hotel is operational in 2018.