Commerzbank returned to profit in the fourth quarter as provisions for bad loans fell thanks to Germany's robust economy.
This allowed Germany's second biggest lender to draw a line under a six-year restructuring by announcing to close its 'bad bank' comprising non-core assets.
The bank said today it posted a quarterly net profit of €187m, in line with expectations, after it lost €280m the same time the previous year.
Commerzbank also said today that it expects a slight increase in net profit in 2016.
Its shares jumped almost 16% on the Frankfurt DAX today.
"For the first time in five years we have attained a (full-year) net profit of more than €1 billion and have seen further significant strengthening of our capital base," the bank's outgoing chief executive Martin Blessing said.
According to people familiar with the bank, the lender plans to present a successor for Blessing by its annual shareholder meeting on April 20.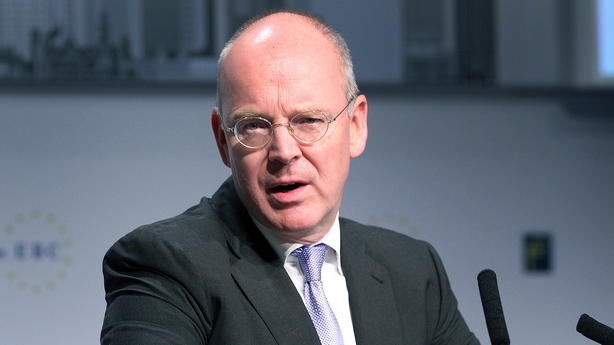 Analysts see Commerzbank as having strengthened its financial position markedly over the last few years by cutting its multi-billion euro commercial property and shipping portfolios and boosting capital.
Like other lenders, low interest rates continue to hamper Commerzbank's ability to boost profits in its home market, where fierce competition among banks keeps margins worrisomely thin.
While Commerzbank saw the operating profit of its retail bank double to €160m in the quarter, the result of its cash cow Mittelstandsbank - which caters to Germany's prized medium-sized companied - decreased 15% to €212m on lower margins.
Earnings at its investment bank shrank by 60% to €47m, in line with the performance seen at peers like bellwether Deutsche Bank.
Commerzbank's Polish subsidiary mbank remains vulnerable to possible changes in that country's banking laws.
Analysts are worried government moves to convert Swiss franc-denominated mortgages into zlotys could herald a more hostile environment generally for banks.