World markets continued to fall today as investors remain spooked by worries over the direction of the global economy.
They were also digesting cautious comments from the head of the US Federal Reserve - Janet Yellen - that were taken to mean further rate hikes are unlikely in the near term.
European markets continued to see heavy falls this afternoon with the area's banking shares down 6% and among the top sectoral fallers.
Shares in France closed down 4.05%, while the Frankfurt DAX lost 2.37% and the London FTSE was down 2.39%.
Dublin's ISEQ index was also weaker, dropping by 2.64% with the Irish banks all nursing losses. PTSB lost 5.76%, AIB dropped 6.25%, while Bank of Ireland fell by 1.72%.
US stocks fell sharply in opening trade on Wall Street today, joining a rout in European and Asian markets as economic fears were also compounded after another drop in oil prices.
In afternoon trading the Dow Jones had dropped 2.17% and is 10% lower this year alone, while the Nasdaq has fallen 1.11%.
Earlier in Asian trade, shares in Hong Kong closed 3.8% lower as investors there returned from a three day closure for the Lunar New Year. Markets in Tokyo are closed today for a public holiday.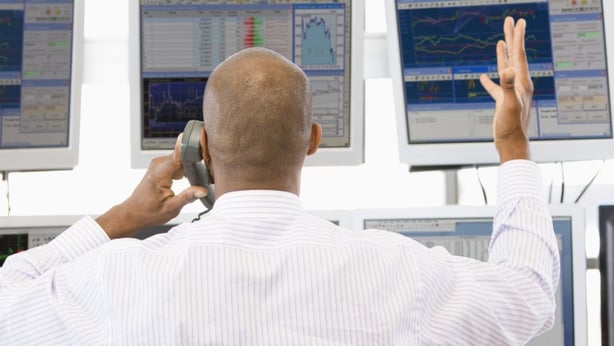 The biggest faller in the bank sector today was Société Générale, down almost 11% after it posted a lower than expected rise in fourth-quarter net income, hit by an additional €400m that it set aside to cover litigation costs.
Swedish banks such as Svenska Handelsbanken, Swedbank and Nordea Bank were down 3.6-5%, extending falls after Sweden's central bank cut its benchmark repo rate by 15 basis points to -0.5%.
European stocks had ended a three-day losing streak yesterday as banking shares rallied.
But markets in Asia and Europe suffered fresh falls after Janet Yellen's comments essentially quashed the chances of another US rate hike any time soon.