Sweden's central bank cut its benchmark rate by more than expected today and said it was ready to do more to push up sluggish inflation amid worries about global growth, despite fears it was stoking a credit bubble. 
An aggressive Riksbank lowered the rate to -0.5% from -0.35%.
It also effectively expanded its bond purchase scheme by saying it would reinvest money from maturing bonds and coupon payments from its asset portfolio. 
Sweden's central bank said it was looking at other ways to ease policy, including currency intervention. 
"The period of low inflation will be longer," the Riksbank said in a statement. 
"This increases the risk of weakening confidence in the inflation target and of inflation not rising towards the target as expected," it added. 
A threatened global slowdown will make it even harder for the Riksbank to push up prices, which have undershot the central bank's 2% target for over five years, despite record low interest rates and a massive bond-buying programme. 
Many worry the Riksbank is running out of ammunition to push up inflation. Rates can be cut further and bond purchases expanded but the effects are likely to be limited.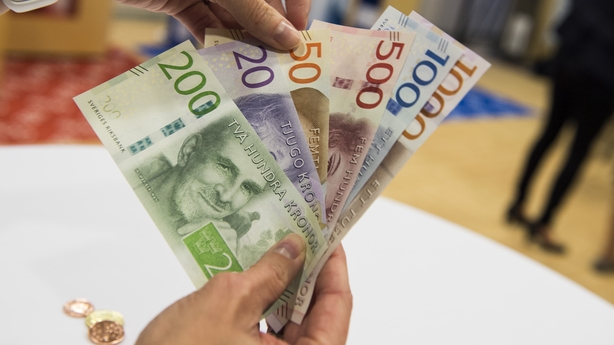 Easier monetary policy also risks stoking borrowing demand and a red-hot housing market which threatens to trip up the economy.  
The Riksbank's decision is the latest piece in a global jigsaw of rate moves amid market turmoil and the spectre of deflation that has seen central banks from Europe to Canada and Australia prepare the ground for more easing. 
But the risk, both for the Riksbank and others, is that policy easing in too many places will cancel itself out and force national banks into a vicious cycle of competitive currency devaluation. 
The Swedish crown weakened sharply after the bigger than expected rate cut to stand at 9.56 to the euro this morning. 
A majority of analysts in a Reuters poll had forecast the Riksbank would cut to -0.45% after a tentative uptick in prices appeared to have stalled and the European Central Bank held out the prospect of easier policy to come.
The Riksbank cut rates three times last year. It left them unchanged in December, but said it was ready to act if inflation flagged.