New figures from the Central Statistics Office show that the seasonally adjusted unemployment rate for January was 8.6%, down from 8.8% the previous month.
The rate had stood at 10.1% at the same time last year.
The CSO said that the seasonally adjusted number of persons unemployed stood at 186,700 last month.
This marked a fall of 3,000 when compared to the December 2015 figure or a decrease of 30,500 when compared to January 2015.
The January fall in the unemployment figures was the sharpest monthly decline in unemployment since July of last year and signalled a strong start to the year for the Irish economy.
Today's figures also show that the seasonally adjusted jobless rate was 9.8% for men in January, down from 10.0% in December 2015 and 11.7% at the same time last year.
The seasonally adjusted jobless rate for females in January 2016 was 7.2%, down from 7.3% in December and down from 8.2% the same month last year.
Employment has increased strongly since the jobless rate hit a high of 15.1% in early 2012 when the country was in the middle of a three-year bailout.
Commenting on the figures, Davy economist David McNamara said the recovery in the construction sector in particular should continue to yield sharp falls in the male unemployment rate, with former construction workers still the largest cohort on the Live Register.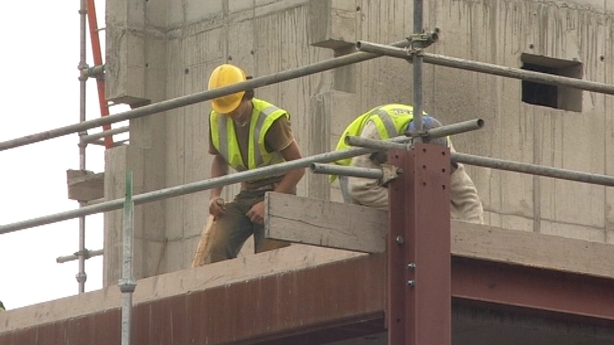 Mr McNamara also noted that youth unemployment also continues to fall. It stood at 19.1% in January - down sharply from 22.2% in January 2015.
"However, the decline here can be as much attributed to a trough in the birth rate in the early 1990s as to the general improvement in the economy in early 2016," the economist added.
Today's figures are a relatively new set of statistics from the CSO and are designed to provide more detailed and timely Labour Market statistics.
The CSO said the new series contains both monthly unemployment rates and unemployment volumes and is in line with international practice.
Meanwhile, euro zone unemployment fell to its lowest level in more than four years in December, official data from Eurostat showed today.