Sainsbury's has agreed to buy Argos-owner Home Retail for £1.3 billion, accelerating its growth strategy by creating the UK's largest general merchandise retail business. 
The acquisition is a response to intense competition between British supermarket groups and makes Sainsbury's, the second largest player in the sector, less reliant on a food market showing little growth. 
Combining Sainsbury's and Argos will forge a group offering over 100,000 products from 2,000 stores.
It will be bigger than the UK clothing and general merchandise business of Tesco, John Lewis, Marks & Spencer and Amazon, which is fast expanding into the UK grocery market. 
"Our customers want us to offer more choice, that choice to be faster than ever, driven by the rise of mobile phones and digital technology," Sainsbury's chief executive Mike Coupe said. 
The combined group's 25 million customers would be able to shop at stores, online or on mobile devices, with a choice of delivery channels - picked off store shelves, collected in store, or delivered to home or workplaces. 
Argos built its business around a catalogue from which shoppers selected goods in stores and now has one of the most advanced online sales and delivery networks in Britain.
Home Retail, which said in January it had rejected an earlier undisclosed offer from Sainsbury's, said it was willing to recommend a bid of 161.3 pence per Home Retail share. 
"We're confident that we're able to persuade our investors and those of Home Retail that this is a deal that both should support," Sainsbury's chief financial officer John Rogers. 
The UK grocery sector has been hammered over the last two years by the growth of discount groups including Germany's Aldi and Lidl and by online competition. 
Buying Argos would allow Sainsbury's to speed up deliveries of non-food products and widen its range of electronics, appliances and toys.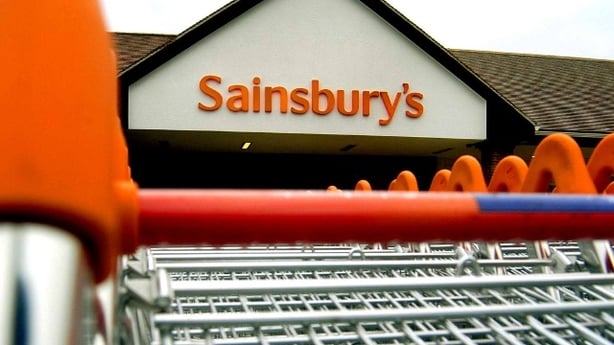 It could also make better use of space by shutting some Argos stores, selling Sainsbury's products in others and opening more Argos concessions in its supermarkets. 
Some analysts and investors have been sceptical, pointing to poor trading at Argos and fearing that Sainsbury's management could be distracted by the integration when the supermarket sector is under huge pressure. 
Coupe dismissed that concern: "There's limited risk from an execution point of view because it's largely about property, a core strength of Sainsbury's," he said.
Sainsbury's said the takeover would boost earnings per share (EPS) in the first full year following completion, rising to over 10% in the third year. 
Realising the savings and benefits would cost £140m, while £140m of additional capital expenditure would also be required. 
The deal had been made easier by Home Retail's move last month to sell its Homebase do-it-yourself chain to Australia's Wesfarmers for £340m, leaving it with just the Argos business that Sainsbury's wants. 
Sainsbury's will initially fund the 55 pence a share cash element of the cash and shares deal, equating to £440m, from existing resources. 
Longer term it will refinance by transferring Home Retail's loan book to Sainsbury's Bank - a move that would reduce the combined group's overall debt.