Dubai International remained the world's busiest airport for international travel last year with a 10.7% rise in passenger numbers, its operator has said.
More than 78m passengers passed through Dubai in 2015, led by an increase in travellers from India, the UK, and Saudi Arabia, the state-owned airport said in a statement.
Almost 10.4m Indians arrived at Dubai last year, a 17% rise from 2014. Britons arriving increased 6% to 5.7m travellers, and the number of Saudi arrivals rose 12% to 5.5m.
Dubai last year announced it had overtaken London's Heathrow as the world's busiest airport, with 70.4m international travellers passing through in 2014.
Situated on transcontinental air routes, Dubai is one of several Gulf-based airports to experience prodigious growth in recent years.
Around 100 airlines fly to more than 240 destinations from the international hub, which is also home to carrier Emirates.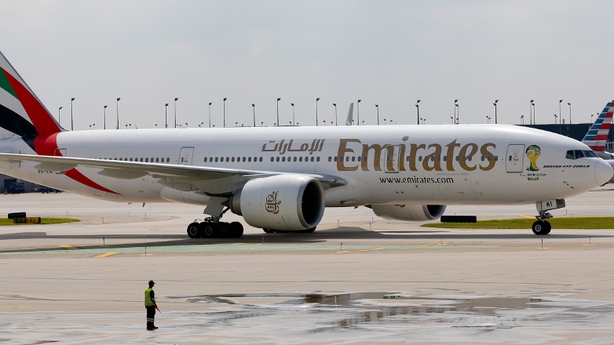 Like Abu Dhabi's Etihad Airways and Qatar's state-owned operator, Emirates has come under fire from US and European carriers who accuse them of receiving subsidies from the oil-rich region's governments.
US officials opened investigations into the alleged subsidies last year following complaints from three major US carriers.
Dubai's second airport, Al-Maktoum International, opened in 2013 and will be capable of receiving 120m passengers a year once fully operational.