British low-cost airline EasyJet said security fears hit demand at the end of 2015 and the pressure on ticket prices was still being felt, though a recovery was underway.
Attacks in November that killed 130 people in Paris curbed demand for leisure travel just weeks after a plane crash over Egypt in October halted flights from Britain to a popular winter sun destination.
EasyJet is Europe's second-largest budget airline by passengers after Ryanair.
It forecast today that revenue per seat (RPS) would decline by a mid-single digit percentage in January-March as airlines continued to keep prices down to boost demand.
Consumers were already enjoying cheaper fares as airlines passed on the benefits of lower fuel bills.
For the three months to the end of December, EasyJet's RPS fell 3.7% at constant currencies, in line with analysts' expectations, with 2 percentage points of that decline attributed to the fall-off in demand from the Paris attacks.
In the past, such attacks have only temporarily affected travel, with airlines typically cutting prices to lure passengers back.
EasyJet said bookings and prices had shown a marked improvement from November and December lows, but RPS would continue to be affected as the recovery was gradual.
"We did not cut prices to the extent that some other carriers did and that was a deliberate strategy from our perspective," the company's chief executive Carolyn McCall said today.
By contrast, Ryanair slashed prices to fill its planes, its finance chief told Reuters earlier in January. The airline will report its quarterly RPS on February 1.
EasyJet said that for the year to Septembe 30, it was on course to meet market forecasts for pretax profit of £738m, helped by a lower fuel bill and better than expected cost-savings.
McCall said security fears about some holiday destinations, such as Turkey and Morocco, would persist and European holidaymakers would likely favour beach trips closer to home this summer.
"I would say where the greatest demand will be is all the beach destinations in the Mediterranean that we are very, very strong at delivering, so actually it plays very much to our strengths," she said.
Meanwhile, EasyJet will campaign for Britain to stay in the European Union, with its chief executive telling consumers that membership encourages low cost travel between European cities.
British Prime Minister David Cameron has pledged to renegotiate Britain's ties with Europe and then allow voters a referendum on EU membership by the end of 2017.
Stepping into a highly charged political debate, EasyJet said the EU was good for its business and its customers.
"We will do everything we can to make sure that consumers understand that they are far better off within the EU when it comes to connectivity and low fares," the airline's CEO Carolyn McCall said.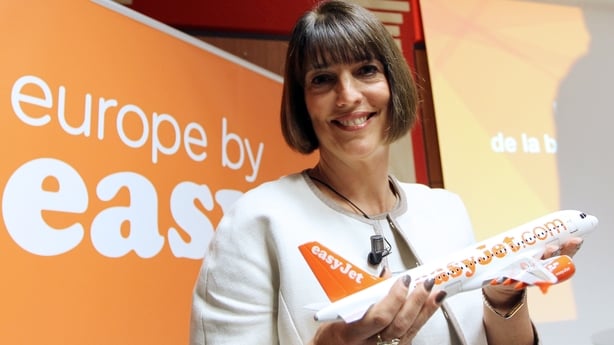 McCall is part of the pro-European lobby group, "Britain Stronger in Europe", headed by former Marks & Spencer chief executive Stuart Rose. EasyJet would not be shy about its support, McCall said.
"We are very much happy to talk in favour of Britain remaining in the EU," she said in a conference call with financial analysts.
Rival budget airline Ryanair has also urged Britain to stay in the EU.
Several large British businesses have spoken out in favour of the EU, often due to the benefits of tariff-less trade. Many smaller firms have criticised the bloc for imposing what they argue are costly regulations.
EeasyJet operates over 600 routes, many of which are in the EU, with flights which connect London, Edinburgh and Bristol with European hubs such Paris, Geneva and Rome.
"We think it would be very difficult for our government to negotiate with 27 other member states to get the flying rights that we have today within the EU," McCall said.
EasyJet has detailed contingency plans in place, however, should voters opt for Britain to leave the EU.
"We have a plan but it's not a plan that we will discuss overtly," she said.