Europe's five largest airline groups, including budget carriers Ryanair and EasyJet, have launched a new alliance to combat rising airport charges amid a fierce battle with Gulf rivals.
The new association called Airlines for Europe brings together the budget airlines with giants Lufthansa, Air France-KLM and the International Airline Group, parent company of Aer Lingus, British Airways, and Iberia.
The new alliance will "represent the interests of its members when dealing with the EU institutions, international organisations and national governments on European aviation issues," it said in a statement at the launch at Amsterdam's Schipol airport.
In their first act, the five managing directors of the member airlines called for swift steps to stop European travellers being "fleeced by excessive airport charges" and for the removal of "unreasonable taxes".
They demanded "a significant reduction" in the charges that are "paid by hundreds of millions of EU travellers".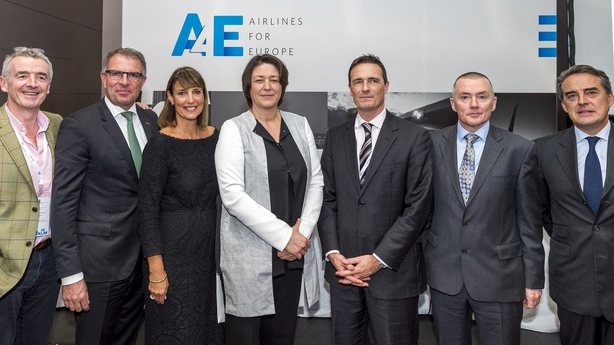 Citing a recent study, the association revealed that airport charges at the largest 21 European airports had soared by 21% since 2005 even as the average price of airline tickets has fallen by about 20%.
"At the 10 largest airports the increase was even greater, close to 90%," they said in a statement.
"These increases mean that passengers have had to pay an extra €5.4bn in airport charges over the last 10 years."
They urged the "EU to take action lowering the cost of the EU's airports by ensuring that monopoly airports are effectively regulated."
The launch of the new association comes on the eve of an EU Aviation Summit, being hosted by the Netherlands as part of its six-month presidency of the EU.
It also follows European allegations that their Gulf rivals enjoy a competitive edge due to what they say is unfair financing from their energy-rich, deep-pocketed state owners.