Central banks still have more firepower they can use to counter a slowdown in global growth, which does not change the outlook for recovery in the euro zone, European Economics Commissioner Pierre Moscovici has said.
The Commissioner made his comments in an interview with Reuters Television at the World Economic Forum in Davos.
Mr Moscovici said he did not believe there would be any return to an international financial crisis.
This is despite the turmoil in world markets during the first few weeks of 2016 triggered by China's slowdown and low oil prices. 
Asked whether the world's main central banks had run out of ammunition to revive the global economy after years of record low interest rates and quantitative easing, he said: "They have got guns and they can act." 
While declining to recommend policy to the independent European Central Bank, he said the ECB had taken the right action since 2012 to preserve the unity of the euro zone and show it could resist any shock. 
ECB action had also addressed policy issues linked to weak growth "and we need to go on with that", he said. 
Moscovici said he did not expect any major change in the euro zone's growth outlook when the European Commission issues an updated forecast in early February, despite the sharp slowdown in China and tumbling stock and commodity markets.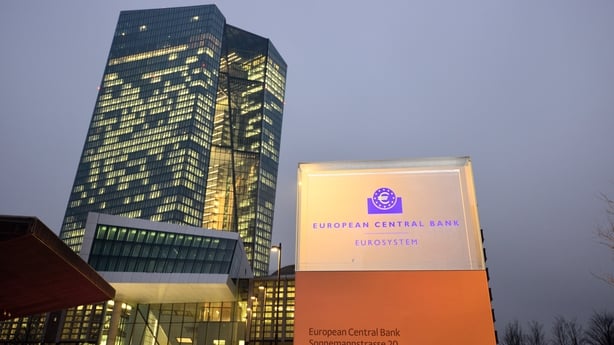 The EU executive last forecast in November that the euro zone would grow by 1.8% this year and 1.9% in 2017 after an estimated 1.6% last year. 
"As I see it today I see no change, no major change in our forecast... for Europe. But of course we've got to take into account those downside risks. We don't need to change our policy stance but to reinforce it," he said. 
The International Monetary Fund cut its global growth forecasts for the third time in less than a year earlier this week, as new figures from Beijing showed that the Chinese economy grew at its slowest rate in a quarter of a century in 2015. 
However, the IMF said lower oil prices will help support private consumption in Europe and therefore added 0.1 percentage point to its 2016 euro area growth forecast, bringing it to 1.7%, where it will remain for 2017. 
On global market turbulence and falling commodity prices, Moscovici said: "I don't feel that the financial crisis is coming back. We don't feel that we are facing the risk of a breakdown in world growth, but there are downsides that we need to address".
"There are worries and we have to take that into account, especially about China which is undergoing a transition which is difficult and uncertain," he stated. 
"Overall the anticipated impact on growth, what we see is there could be an impact, limited, on growth. I think even more limited on European growth which is protected and less dependent on those movements," he added.
The Commissioner acknowledged risks to the European outlook from a possible breakdown of the 26-nation Schengen open-border passport-free travel area due to the crisis over migrants, and from a possible British vote to leave the European Union. 
But he said he was sure there would be a good agreement with Britain in February and a deal to reform Schengen that would avert those hypothetical risks. 
He did not see any need for a further loosening of fiscal policy in Europe to counter the global slowdown but said EU countries must press ahead with a public investment programme known as the "Juncker Plan" and with structural economic reforms to increase their potential growth.