Bank of England Governor Mark Carney said he did not have a "set timetable" for raising UK interest rates and wanted to see faster growth and stronger underlying inflation first.
Mark Carney said global and domestic growth had proved weaker than he had expected in the middle of the year.
He had predicted then that a decision on when to raise interest rates would have come into "sharper relief" by early 2016.
"The year has turned, and, in my view, the decision proved straightforward - now is not yet the time to raise interest rates," he said in his first major speech of the year.
Since taking over the Bank of England nearly three years ago, Carney has been repeatedly wrong-footed by the British economy's twists and turns after the financial crisis.
He said today he was giving no pre-commitments on the timing of a rate rise and avoided tying future rate moves to fixed dates or specific levels of economic indicators.
"The journey to monetary policy normalisation is still young," he told an audience at the University of London. "It doesn't have a set timetable, only an expected direction of travel."
Mr Carney said the decision on when to raise rates would hinge on three things.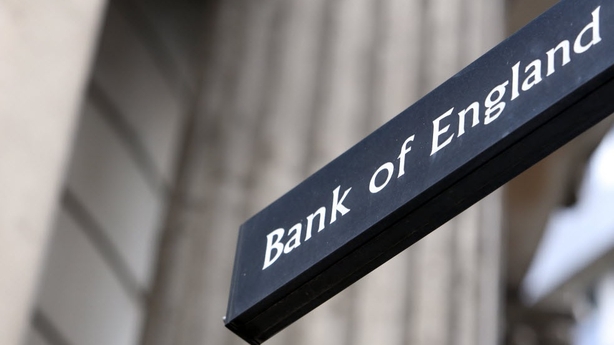 First, the economy would need to grow faster than average, in contrast to signs that growth slowed to below its long-run average in the second half of 2015.
Second, underlying price pressures would need to pick up, and third, core inflation would need to be "moving notably towards target", he said.
UK inflation data released earlier today showed that prices were flat for 2015 as a whole, the lowest reading since comparable records began in 1950.
Core inflation - which strips out most of the effect of the past year's slump in oil prices - rose more than expected however to 1.4% in December.
This was its highest since January 2015, though still well below the Bank of England's 2% target for headline inflation.
Financial markets and economists have been steadily pushing back the date when they expect the bank to start to raise rates since signs emerged that a slowdown in China and other emerging markets in the summer was hurting advanced economies.
Economists in a Reuters poll last week deferred their average expectation for a rate rise to the second half of 2016, and financial markets do not price a move in until next year.
Earlier, the International Monetary Fund trimmed its estimate for global growth this year and its chief economist said he expected the Bank of England to wait for faster wage growth before raising rates.
Only one of the BoE's nine policymakers, Ian McCafferty voted for a rate rise this month, and last night Gertjan Vlieghe, the Monetary Policy Committee's newest member, said he could conceivably vote to cut rates if bad news piled up.
Carney said he expected solid private domestic demand growth to continue, but said that there were further downside risks from China and other emerging economies, including a risk of contagion from financial market upsets.
UK wage growth has also been weaker than he expected - and below the 3% level Carney had previously identified as propitious for a rate hike.
He said this suggested there may be more slack in the jobs market than thought, and that the level of unemployment which would trigger higher inflation could be lower than the Bank of England's current 5% estimate.
The bank would also need to be vigilant for signs that low headline inflation was getting entrenched through less generous wage deals.